Content Creation Service Slidely Partners With Shutterstock
According to the deal, users of Slidely's video creation service Promo will get access to over nine million video clips from Shutterstock's library, bringing the total number of available clips on Promo to 12.5 million
Content creation company EasyHi Ltd., also known as Slidely, has partnered with stock content provider Shutterstock Inc. to offer users of its video creation service Promo more content, the companies announced on Thursday.

For daily updates, subscribe to our newsletter by clicking here.

The financial terms of the deal were not disclosed. According to the deal, Promo paying customers will get access to over nine million video clips from Shutterstock's library, bringing the total number of available clips on Promo to over 12.5 million.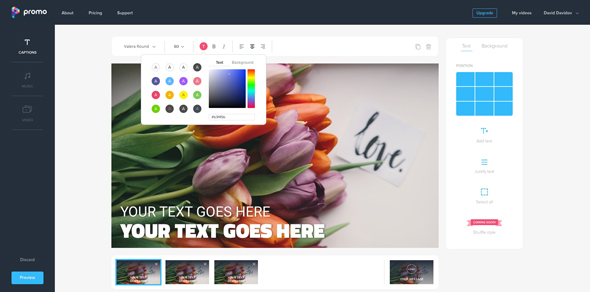 Promo's interface. Photo: Slidely

Slidely's services enable users to create and share visual content such as collages, galleries, and videos.

Founded in 2012 and headquartered in Tel-Aviv, Slidely has additional offices in San-Francisco, New York, and Warsaw.

Adding Shutterstock's content to Promo's service will help it provide a more diversified selection of media, suitable for the needs of the different types of companies Promo is catering, Slidely CEO Tom More said in a statement.