Top Startups
Calcalist's Top 50 Startups 2019: #1 The Future Beyond Amazon
In seven years, Riskified grew from an anti-fraud startup into a global leader in retail efficiency that is boosting the e-commerce industry
"When you are immersed in work each day, there is no specific moment where you sense change is happening," Eido Gal, co-founder and CEO of Riskified Ltd., told Calcalist in a recent interview. "Sometimes, when you compare where you are now and where you were two or three years ago—the products, the revenues, the number of employees—there's this wow moment."

See Calcalist's top 50 startups project here.

Now is certainly Riskified's wow moment. Founded in 2012, it is a mature startup, and yet this is the first time it is featured on Calcalist's annual list of most promising companies. And it is topping the list, having gone over $100 million in annual recurring revenues (ARR) in 2018. In the past five years, its compound annual growth rate (CAGR) was 250%.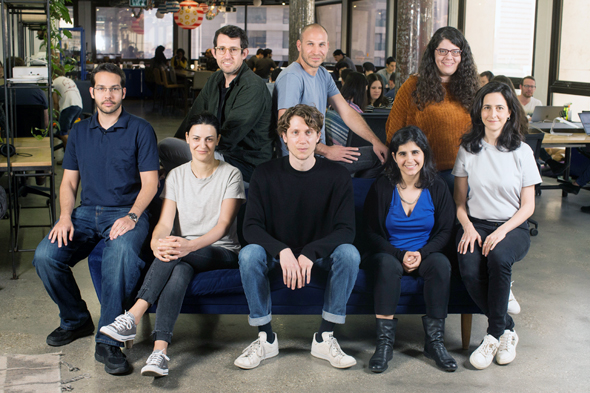 Riskified. Photo: Amit Sha'al
A few years before he founded Riskified, Gal worked at Fraud Science Corp., which was bought by Paypal in 2008 for $169 million. The experience whetted his appetite to build something on his own. "I lived in Tel Aviv, in the tech bubble. You see your friends launching companies and meeting industry insiders, and all this uncertainty of how to start a company simply dissolves," he said.
Riskified started as an anti-fraud startup but has expanded its product line to become a global leader in e-commerce, using machine-learning algorithms and user behavioral analytics to offer services such as account takeover prevention and payments monitoring.
This growth, Gal said, was made possible through a deep understanding of the direction in which e-commerce is evolving, and especially the omnichannel experience—the ability to connect shopping online and offline, in brick and mortar stores—creating a seamless experience.
In recent years, alongside the rise of e-commerce, new stores combining the digital shopping experience with that of brick and mortar stores have gained momentum. One of the best examples of this new market in Bonobos, a menswear brand which launched as an online store and later went on to open dozens of brick and mortar stores. But Bonobos stores are not like other stores—they do not keep any stock, instead serving as a place where customers can experience the clothes before ordering a delivery home.
Such a hybrid was not around seven years ago when Riskified launched. "We didn't do a 180 turn, but there was an evolution," Gal said. "The theoretical idea and the value we give is as a platform of machine learning algorithms that assist online retailers to increase sales by 20% and cut costs by up to 50% and generate a lot of flow towards new products they want to sell."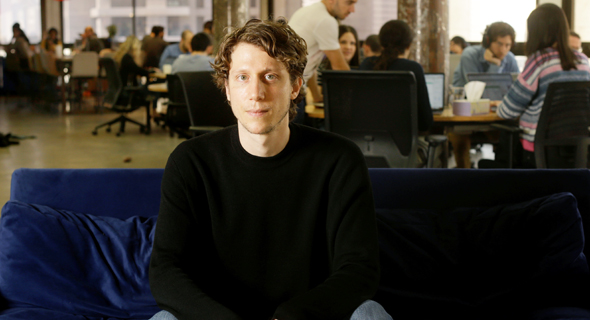 Eido Gal. Photo: Amit Sha'al
What makes Riskified unique, according to Gal, is that it looks into the complete shopping experience, trying to optimize the entire chain of events that kicks off with the first click.
"Our clients are very different from one another," Gal said. Riskified works with companies on the full retail spectrum, from digital-first companies such as Wish (registered as ContextLogic Inc.), legacy retailers such as Macy's and Foot Locker, and global companies like Booking.com. "It is a broad spectrum of e-commerce, across verticals," Gal Said. Riskified's advantage, he said, comes from combining fraud protection and payment services such as pre-authorisation, and backing it all up with extensive user data, which Riskified collects from its clients.
"Legacy companies transitioning to online platforms such as Macy's need us to compete with companies like Amazon and to enable services such as same-day-shipping," Gal said.
Asked how a 300-employee company can take on Amazon and its thousands of research and development personnel, Gal expressed confidence in the market share smaller retailers can carve out for themselves. "Amazon is never going to replace all retailers," he said. "If you live in the U.S., Amazon is a great service from which to get basic consumer products, but when you look at its growth rates compared to the rest of the market, they are not what they used to be," he said, adding that Riskified's clients provide services that Amazon does not, such as offline shopping experiences.
Riskified's user data-based model exposes it to questions of privacy, and Gal is quick to assure that the company meets the global regulations and avoids keeping credit card numbers and other payment data. "We try to limit the data we keep," he said. "We know the ideal situation is for us to collect zero data. The issue of privacy—the ways companies use it to target consumers—concerns me. But I think there are a lot of good services, ours included," he said. "We see ourselves as a force of good… we open e-commerce up to more people."
According to Gal, the future of retail is in specialization. "We are working within an amazing field, which has so much growth opportunities as more and more services go online," Gal said. "We are also in a field that is becoming more and more targeted, and building a streamlined and optimized online experience at the level of payment infrastructure, this is not something each business can do in-house. Riskified is in a great position—it is probably the largest company, and the fastest growing company, with the widest line of products."
Risk management is a continually adapting, Gal said. "It is a constant cat and mouse game, there is no one-time solution." Retailers, according to him, lack the capabilities and data to provide real risk management solutions. "We said we wanted to be the best risk management company, and we grew from there."