Bizzabo acquires Klik for $13.5 million to add smart wearables tech to live events
Klik is the Israeli company's fourth acquisition in six months, an addition complementing its previous acquisitions x.ai, Whalebone, and TeeVid
Bizzabo, an event planning platform, announced on Tuesday that it has acquired Klik, a Montreal-based event tech startup that has developed smart wearables technology for live events. The deal is valued at $13.5 million in cash and stock.

Klik's technology helps event leaders elevate and measure attendee engagement, participation, and networking. The acquisition, announced at "The Future of Event Experiences" hybrid event today, enables Bizzabo to bring new onsite hardware and software expertise in-house as a core product and service.

Klik is Bizzabo's fourth acquisition in six months, an addition complementing its previous acquisitions x.ai, Whalebone, and TeeVid.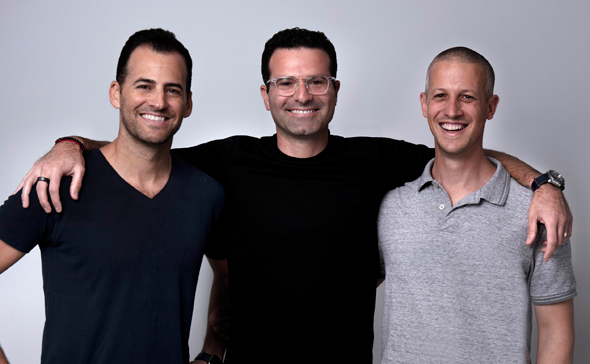 Bizzabo co-founders. Photo: Bizzabo

"We are designing our Event Experience Operating System to free Event Experience Leaders from the technical limitations of event management software so they can create immersive experiences for attendees, sponsors, exhibitors and speakers," said Eran Ben-Shushan, co-founder and CEO of Bizzabo. "With Klik's novel technology and exceptional team of event professionals, we're going to revolutionize in-person experiences."

Klik's wearable tech and extensive infrastructure provides new levels of data visibility at in-person events, giving organizers valuable location-based insights into attendee engagement and behavior that lets them effectively measure success and plan for future events. Because Klik's wearables also act as a communications device, they can trigger customized recommendations on content, sessions, networking opportunities, sponsors to visit and more. Klik has powered major events for brands like Airbnb, MIT, and C2 Montréal.

Bizzabo will integrate Klik's technology into the Event Experience OS as part of its onsite module. The company will also leverage Klik's technology with the Event Serendipity Engine, which will proactively recommend other peers, content, sessions, and sponsors to attendees.

Klik's team is joining Bizzabo and will be based out of Bizzabo's newly opened office in Montreal.0

Speaking at "The Future of Event Experiences" hybrid event today, Bizzabo's CEO Ben-Shushan also announced plans for the Bizzabo App Market. The App Marketplace is an integral component of the Event Experience OS as an open platform.

Bizzabo has hired Boaz Ram to serve as the Vice President of Marketplace and lead the product development and partnerships efforts. Ram brings more than 15 years of product and partnerships experience, most recently serving as Head of Alliances at Salesforce following their acquisition of Datorama.