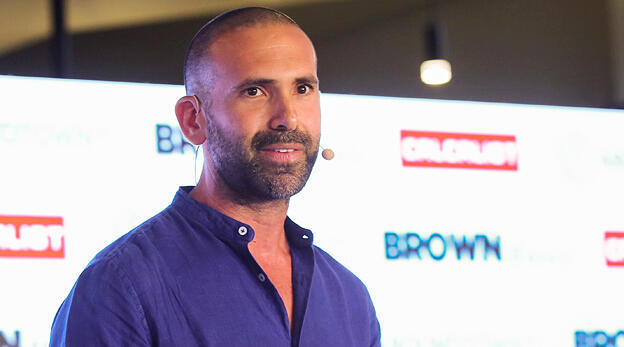 Israel-Greece Conference

"The Millennials and Generation Z are 40% of hotel customers - we need to speak their language"
Daniel Rudasevski, co-founder of the global hospitality chain Selina, said at Calcalist's Israel-Greece conference in collaboration with Aroundtown and Brown Hotels: "If there's no hot water they will manage, but without internet access they will not come"
"Generation Z speaks a different language which the hotel industry does not yet," said Daniel Rudasevski, co-founder of the international hospitality chain Selina. Rudasevski was speaking at Calcalist's Israel-Greece conference in collaboration with Aroundtown and Brown Hotels.
Rudasevski recounted how Selina became a wide-ranging global network within just a few years. "We started in Panama, Central America, and my partner (Rafi Museri) and I were looking for a real estate opportunity. We wanted to build the first community complex in a small fishing village. We chose its location because a lot of things can be built, like infrastructure or transportation, but weather cannot be built. This is the main factor that attracts people, and this is the secret. We bought a large area in the fishing village, and opened a cafe, a tourist office, a bakery and a surfing school. We did not open these things because we saw a business opportunity in them, but because we lived there, and wanted to drink coffee. We built the things for ourselves. We founded Selina in 2015 in Panama, and today we are spread around the world. We recently opened our first hotel in Africa as well - it's something that we're very excited about."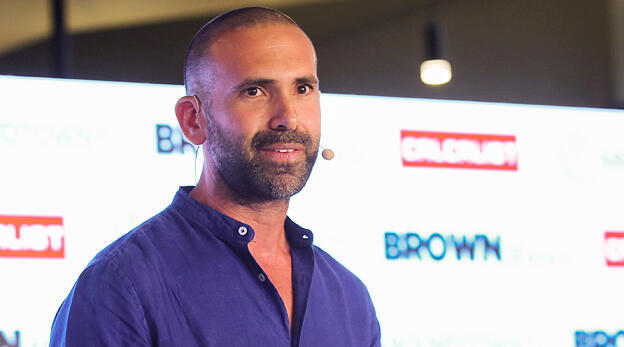 Rudasevski also shared with the conference attendees how hotel locations are chosen: "Every time I talk to developers, they tell me, 'Location, location, location.' And I say, 'People, people, people.' Location = people. How you attract them, how you focus them on a location, and then you create it."
The personality of the chain, he says, is tailored to customers: "40% of the hotel industry's customers are Millennials and Generation Z, but only 3% of hotels speak their language. They speak another language, and have other needs. High-speed internet is more important to them than having hot water. Without internet access, they won't come. If there is no hot water - they will manage. The service is less important to them, and they will not go to the lobby to complain. They value authenticity and location. If they feel it's fake - they will leave. I go to Athens to experience Greece and not to go to mega-touristy places. This generation will not fly to a wild all-inclusive resort. They are looking for the opposite."
Rudasevski also spoke of the great impetus the corona pandemic gave to Selina. "We see that all companies are much more flexible after the pandemic, so we built an infrastructure that allows us to work wherever we are open," he explained. "Today we have 103 hotels around the world - from Chelsea in Manhattan to the Amazon in Brazil. Everywhere there are yoga workshops - because this generation cares what it eats and what it does. Today we have 3,000 people who 'live' in Selina - they pay us monthly and can live anywhere they choose in Selina all over the world."