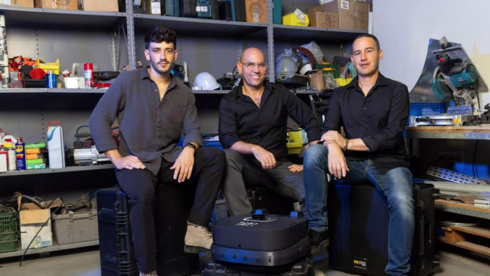 Boarding Pass

RoboDeck is laying the ground for better deck maintenance
The company has received a total of $2.5 million to tackle a $50 billion worldwide problem
"Wooden decks require ongoing maintenance to keep their vivid looks and longevity," explained RoboDeck Co-Founder and CEO Gal Frenkel. "The traditional process before RoboDeck came to be is labor-intensive, expensive, and usually takes between 3-5 days during this time, the deck cannot be used, which causes inconvenience and revenue loss for commercial decks such as hotels or restaurants."
Frenkel said he got the idea for the RaaS company after installing his own deck next to a swimming pool which he later realized required a lot more maintenance than originally thought. "Unkempt decks become dangerous as screws and splinters pop out, causing injuries to people walking on the deck," he said.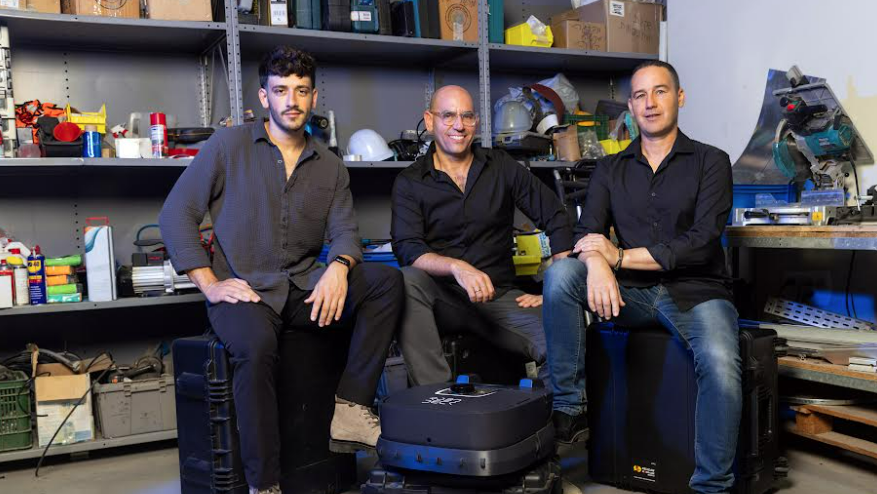 RoboDeck's robotic preventative maintenance is reshaping the decking market by offering an alternative solution for deck maintenance. According to the company, RoboDeck reduces labor by 70% and decreases downtime to just 20 minutes for 100 square meters as opposed to the traditional three-day process.
You can learn more about the company below.
Product/Service description:
We are building robots that are shaping the future of how we maintain our outdoor living areas. Our first application is wooden decks, they're everywhere: porches, boardwalks, hotels, restaurants, you name it. They have to be maintained throughout their lifespan, but their treatment today is super labor intensive, inherently expensive, and results in long downtime which equals revenue loss for commercial deck owners. We developed a robot that dramatically reduces the labor involved while improving the overall quality and safety of treatment. The device navigates the deck autonomously, cleans, stains, and reports back.
Business Model:
We offer a RaaS model (robot-as-a-service) priced by square footage/meterage. This dramatically reduces the barrier to entry for customers while also directly aligning the value of the robot with their ROI and current spending behavior. RoboDeck sells its RaaS model directly to commercial properties as well as service professionals such as landscapers, deck builders, pool contractors, and more.
The Market:
Today in the U.S. alone, Americans spend more than $20 billion maintaining over 60 million decks scattered between commercial and residential properties. The construction industry's labor shortage will top half a million in 2023 according to a recent report by Associated Builders and Contractors. With nearly 1 in 4 construction workers older than 55, there simply aren't enough laborers available to fill this vacancy, meaning the fastest and most efficient way to relieve this shortage will be by supporting the current workforce.
Azrieli Group -Electra Group (Ariel Properties)

Cal Preserving (largest deck maintenance company in the state of California)

100+ waitlist of service professionals and properties
Ran Zaslavsky, CTO: Formerly led R&D at Friendly Robotics (RoboMow). Under Ran's leadership, Friendly launched three robotic lawn mower product lines with over 500,000 units sold before selling to Stanley Black & Decker for $1.6 billion.
Gal Frenkel, CEO: Previously, Founder & CEO of Backand, a server-less cloud platform for developers used by over 40k developers from 105 countries.
Noam Rand, CPO: IDF Unit 81 veteran and Israeli Defense Prize recipient, led various robotic product developments from concept to operational use.
Last Investment Round
: $2 million
Last Investment Stage:
Pre-Seed
Date of Last Investment:
May 2023
Total investment to date:
$2.5 million
Investors (leading and all):
Round lead: SOSV. Participants: Scalar Ventures, Etz Ve Etza, Ziv Elul, Chief Business Strategist of AI at Google Gopi Kallayil, and additional angels from the U.S. and Israel.
Current number of employees: 10
It all started after my last startup, I built a swimming pool surrounded by a deck in my backyard which looked stunning. A year later, when we wanted to start using the space again, the deck looked faded and neglected. I then learned that decks need ongoing maintenance to keep their vivid looks and longevity, and this maintenance is extremely labor-intensive and expensive.
This triggered me to come up with a better solution. I reached out to Lior Danha, an expert in decks and wood restoration, and we came up with the idea of a robot that performs preventative maintenance for decks Ran Zaslavsky who is a well-known robotics expert, joined, followed by Noam Rand, who joined right out of the prestige IDF intelligence unit 81.
What is the need for the product?
Wooden decks require ongoing maintenance to keep their vivid looks and longevity. The traditional process before RoboDeck came to be is labor-intensive, expensive, and usually takes between 3-5 days during this time, the deck cannot be used, which causes inconvenience and revenue loss for commercial decks such as hotels or restaurants. To add to this, even if the resources were invested and the deck was closed for a few days to maintain it, the beautiful outcome lasted only 3-4 months, after which it starts fading, and a year later, it must be treated again so actually most of the time decks look unkempt. Unkempt decks become dangerous as screws and splinters pop out, causing injuries to people walking on the deck.
How is it changing the market?
RoboDeck's robotic preventative maintenance is reshaping the decking market by offering an affordable, efficient, and safer solution for deck maintenance. It significantly reduces labor by 70% and decreases downtime to just 20 minutes for 100 square meters, as opposed to the traditional three-day process. This means more cost-effective, longer-lasting, and consistently vibrant decks. By making maintenance more accessible, we're not only driving increased care for existing decks but also catalyzing the market expansion of this eco-friendly flooring solution.
How big is the market for the product and who are its main customers?
According to data from the North American Deck and Railing Association (NADRA), about 60 million deck surfaces are scattered across commercial properties and residential areas in the U.S. alone. The annual expenditure on their maintenance is estimated at $20 billion in the U.S. alone and $50 billion worldwide.
RoboDeck's product targets the commercial market. We have two main customer types: the first are constructors such as deck builders, wood refinishers, landscaping firms, and even pool service providers. Using our product, these contractors provide services to deck owners who want to outsource deck care. Second, we cater to facility management companies managing properties with decks, offering them a technologically advanced tool to undertake deck maintenance in-house.
Does the product exist already? If not - at what stage is it and when is it expected to hit the market?
Currently, the product is available to a selected number of contractors and facility management companies both in Israel and in the U.S. (California - San Francisco, Los Angeles, and San Diego). We are constantly growing our customer base, trying to meet the overwhelming demand while making sure we do not offer general availability before the product is ready for mass production, which is estimated at 18 to 24 months.
Who are the main competitors in this sector and how big are they?
There are no robotic competitors for deck maintenance. However, we are competing with the traditional deck restoration solution offered by millions of constructors worldwide, which can, in turn, become our customers.
What added value do the founders bring to the company and the product?
Our founding team brings an unparalleled blend of skills, experience, and connections that strongly position us to succeed in our venture.
Gal Frenkel is a serial entrepreneur with vast experience in building and selling companies in general and in the startup world in particular.
Ran Zaslavsky, with his rich background as the Director of R&D at Friendly Robotics, brings a wealth of experience in developing robots that have sold in hundreds of thousands of units. His deep understanding of robotics plays a crucial role in product development.
Noam Rand, a veteran of the prestigious Israeli Intelligence Unit 81, brings a diverse skill set, including robust outdoor hardware design and robotics. Moreover, his U.S. roots provide us with invaluable insight into our primary market (Noam is based in LA, leading our U.S. office).
Lior Dahan is a domain expert with over 20 years of experience in developing materials for deck maintenance as well as hands-on field experience.
What will the money coming in from the round be used for?
The recent investment will be used to expand production capabilities to meet demand and increase the operational and R&D teams within the company. RoboDeck currently employs 10 people in Israel and Los Angeles.
In the
"Startup Boarding Pass"
section, CTech will cover the (relatively) small investments made in companies during the early stages of their existence - and the entrepreneurs and startups who have not yet had the opportunity to reveal their stories to the world. Please use the
linked form
and fill it out according to the guidelines.
This form
is intended for startups raising between $500,000 and $3 million from venture capital funds, angels, or official grants from Israeli and foreign institutions. If relevant, someone at CTech will be in touch for follow-up questions.