Playtech Buys ACM Assets for $150 Million
The online gambling technology company will use the assets to upgrade its financial services
Online gambling technology company Playtech plc. agreed to buy technology, intellectual property and some customer assets from London-based brokerage firm ACM Group Limited, also known as Alpha, for a capped sum of $150 million, the companies announced Wednesday.

The deal is expected to close until September 30, subject to certain conditions, the companies said.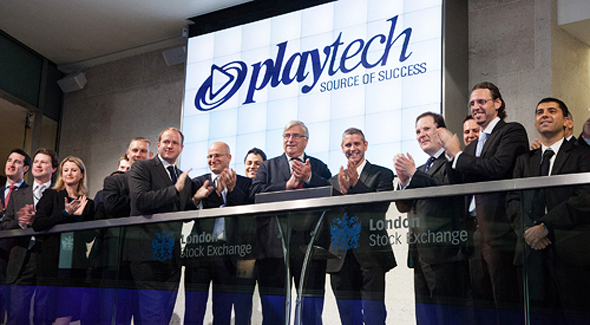 Playtech at the London Stock Exchange

Founded by Israeli-born magnate Teddi Sagi in 1999, Playtech is the world's biggest technology provider of online casino services, online poker rooms, and online bingo games. The London-listed company reported a revenue of €708.6 million in 2016.

Playtech will use the acquisition to upgrade its financial division, rebranded as TradeTech Group, to offer risk management and trading services to business clients, the company said.

Following Playtech's recent acquisitions, its financial division can now "offer brokers almost everything," said Ron Hoffman, CEO of TradeTech Group, in an interview with Calcalist Wednesday.

"Front end technology, back office, regulation conformity, customer relations management, liquidity systems and now also risk management services—we will become Playtech of the financial world," said Mr. Hoffman.