Autonomous Cars will Make Us Safer, But We Can't Afford to Wait
Car cameras can start making driving safer tomorrow morning, and until self-driving cars enter the game
Autonomous cars, without a doubt, are going to make us safer. They will significantly decrease car collisions and eliminate accidents caused by drunk or distracted driving, or by falling asleep at the wheel. This could save over 1.2 million lives a year — over 35,000 in the U.S. alone — not to mention the hundreds of billions of dollars in financial costs.
It will not happen immediately. As autonomous vehicles become broadly used, they will impact car collisions statistics, but meaningful change will likely take decades. In the meantime, we need to do something that will be more scalable, cheaper, and faster to deploy.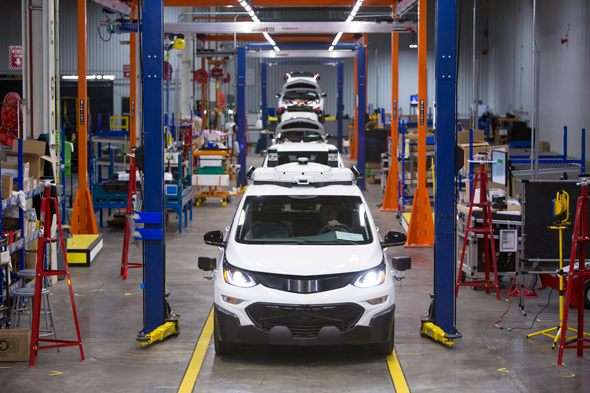 Autonomous cars by General Motors
Here is my suggestion: we could deploy a camera or even a set of cameras on every vehicle driving today that would inform a collision warning software.
This camera or set would probably cost no more than $100 per vehicle. Connecting all the vehicles in a real-time vehicle-to-vehicle network that could prevent collisions beyond the camera's line of sight might cost another $50–$100. This could be done at scale and start preventing collisions tomorrow morning.
Many of the auto manufacturers are already building sensors into their designs, and many consumers are already accustomed to looking for these features. By May 2018, a U.S. National Highway Traffic Safety Administration mandate will go into effect, requiring all new light vehicles to have backup cameras. These cameras are likely to save several dozens of lives annually.
Insurance companies and municipalities might provide incentives to car owners installing cameras so that they can decrease incidence rates or gain insights into what typically causes accidents.
Sure, there will be concerns voiced about privacy and freedom from having your driving monitored. However, we've already gotten accustomed to having some cameras and sensors integrated into our cars. Weighed against the value of preserving human life, preventing injuries, and avoiding costs of accidents or hospital stays, I think everyone will get on board with connected in-car cameras, at least until autonomous cars take over.
Eran Shir is the founder of Nexar, a startup company developing deep-learning and artificial intelligence-based technologies and data products for Municipalities, Automotive and Insurance industries.