Tech Powers Go After Israeli AI Specialists, But Local Talent Is in Over Demand
Multinational tech companies planning research and development centers in Israel are straining an already small pool of local AI specialists
Multinational technology companies are flocking to Israel in search of artificial intelligence (AI) specialists. Chipmakers Intel and Nvidia are two of the companies that recently announced plans to build research and development centers dedicated to AI technologies in the country, but local talent is scarce according to local HR companies, corporate executives, and computer scientists. There's a shortage of around 390 specialists in the machine learning subdiscipline alone, estimated Eyal Solomon, CEO of Tel Aviv-based human resources company Ethosia Ltd.

The Israeli tech ecosystem, high-profile but small-scale, simply cannot support the increasing demand for tech talent primed with the necessary AI know-how. As companies announce ambitious recruitment plans, heads of Israeli academia also warn of acute shortage in human resources. "Without a doubt, there aren't enough AI specialists today to meet the tech market's demands," said Carmel Domshlak, a computer scientist and professor at the Faculty of Industrial Engineering and Management at the Technion – Israel Institute of Technology, in an interview with Calcalist last week.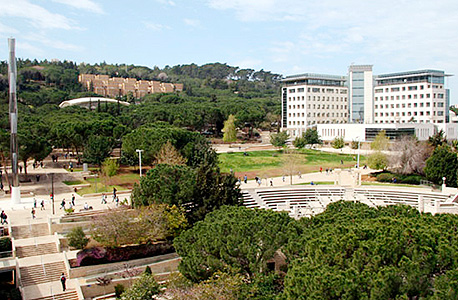 Technion - Israel Institute of Technology

Artificial Intelligence has been around since the 1950s, but its applicability to real-life problems greatly increased over the last decade. AI technologies are now applied to computer problems like natural language processing, image recognition and problem solving, then used in domains including autonomous vehicles, medical devices, and personalized online marketing.

Finance software maker Intuit Inc. is looking to recruit 30-35 AI and machine learning experts by August 2018, and a total of 100 AI experts over the next three years, Micky Csasznik, director of development at Intuit Israel, said in response to a question from Calcalist Friday. While primarily seeking data scientists, the company is also looking to recruit experts in the field of natural language processing and big data engineering, Mr. Csasznik said.

"Intuit named Israel its second development center a year ago due to the exceptional talent in data science, machine learning, security and payments, risk & fraud," he said.

Artificial intelligence and machine learning are a key part of Intuit's way forward, Mr. Csasznik added, "and Intuit Israel is at the heart of this strategy. "

Earlier this month, Calcalist reported that chip manufacturer Intel is looking to recruit dozens of AI engineers for a new research center in Israel that will focus on AI and deep learning technologies. "AI is the hottest field in technology today," Yaniv Garty, CEO of Intel's operations in Israel, said in a statement. Intel appointed Israeli-born Oren Gershon to lead the new operation.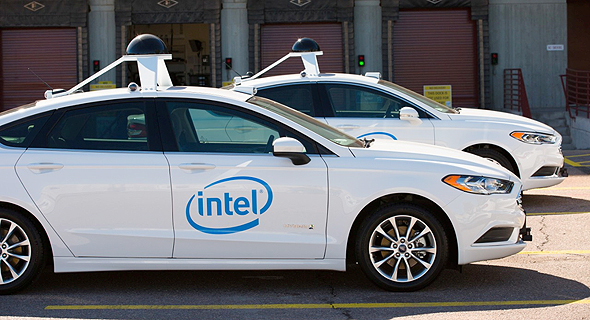 Intel autonomous cars

Samsung is looking at Israel as a potential location for a new AI research and development center that will employ dozens of engineers, a source familiar with the initiative who spoke on conditions of anonymity told Calcalist last week. Kinam Kim, president of the semiconductor business of Samsung Electronics' Device Solutions Division, visited Israel last week.

Last week, Gillian Tans, CEO of Booking.com, an online accommodations booking service, announced it is opening an innovation center in Tel Aviv dedicated to AI technologies. In a LinkedIn post, Ms. Tans said the company chose Tel Aviv for its reputation as "one of the most tech-forward markets in the world." In September, Booking.com made its initial foray into the country with the acquisition of Israel-based AI startup Evature, which develops natural language and chatbot technologies for the travel industry.

Santa Clara, California-based chipmaker Nvidia Corp. is another international company eyeing Israeli AI specialists. The company set up research operations in Israel in 2016 and so far invested in three Israeli startups. Last week, Nvidia CEO Jensen Huang said at a conference in Tel Aviv that the local ecosystem appeals to the company due to the high-number of startups focusing on artificial intelligence technologies. Nvidia's chips are increasingly used in autonomous driving systems.

Not only Tech giants

Tech multinationals must fight over talent with Israel's own booming AI startup scene.

According to Daniel Singer, a private equity and venture capital analyst, around 300 funded active Israeli startups use AI technology as a core part of their offering. In a detailed survey he published last month, Mr. Singer, said a total of 450 Israel-based startups that utilize AI technologies have raised a combined $3.5 billion to date. The number of Israel-based startups using AI technology has nearly tripled since 2014, he said. Of these startups, 57% use machine learning techniques, 15% use deep learning techniques, 7% use natural language processing and 4% use computer vision.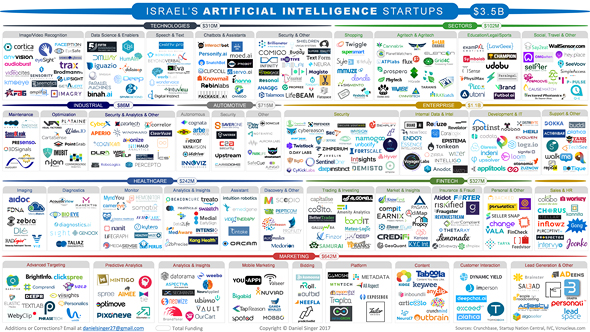 The Israeli AI Landscape by Daniel Singer

Israeli AI startups have raised $837 million so far in 2017, which is more than the total amount raised in 2016, and a fifteen-fold increase from five years ago, according to Mr. Singer's research.

"Today, it is hard to think of a tech startup that doesn't have AI technologies at its core, whether it is in autonomous vehicles, agriculture, fintech or cybersecurity," the Technion's Mr. Domshlak said. "In my experience, 85-95% of startups today, in one way or another, use or develop AI technologies."

A New York Times report published Sunday, cited data by Element AI, an independent lab in Montreal, according to which fewer than 10,000 people worldwide have the skills necessary to tackle serious artificial intelligence research. Global scarcity of AI specialists has contributed to a hike in salaries that is extreme even in tech market terms, the Times reported.

Intel's Oren Gershon thinks local talent in Israel can be relatively easy to be brought into the fold, even without hands on experience in AI-related technologies. "If you take the best software engineers in Israel, within a short timeframe they can have the ability to make meaningful contributions in AI," he told Calcalist.

"Today, AI programmers are the most sought after in the market. Within two years, almost everyone will be required to know how to work with AI, and it will become as common as C++ is today. It will not be considered its own industry," Mr. Gershon added.

According to data by Israel-based human resource firm Ethosia, since the beginning of 2017 around 680 new Israeli positions were opened in companies that focus on AI research and development, representing a 15% increase from the same period last year. "We detect an extreme shortage in talent in each of the subfields of AI technology," Mr. Solomon said in an emailed response to Calcalist Wednesday.

According to Mr. Gershon, AI research and development centers can make do with a relatively small number of data scientists and AI experts who would lead a support team of programmers. "The new centers that are opening and looking to recruit a large number of experts at the highest levels, particularly data scientists, that's where we could face difficulties," he said.

Universities hustle to keep up

"There is a tremendous shortage of graduates with advanced degrees in the field of AI. I imagine that large multinational companies are looking to recruit specialists with Ph.D.s, but our ability to provide enough doctoral students is low," said Yair Weiss, Head of the School of Computer Science and Engineering at the Hebrew University of Jerusalem.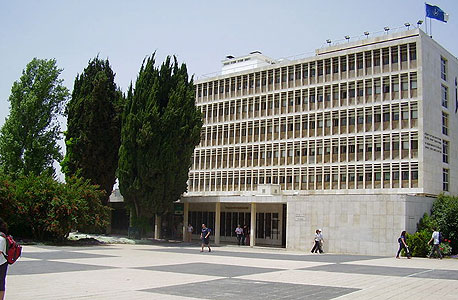 Hebrew University in Jerusalem

Computer science students are registering in droves to AI-related programs and courses, according to members of Israeli tech-oriented academic programs. "We saw a jump in students signing up to the computer vision course, from 50 to 250," Mr Weiss said, adding that a new course for data mining has 300 students per semester. "More than 50% of applicants for graduate degrees in computer science write that they want to concentrate on AI technologies," he added.

At the Ben Gurion University in Beer Sheva, a desert city in Israel's south and a budding tech hub, the number of students seeking to specialize in AI technologies has jumped in recent years, according to Shlomi Dolev, the chair of the university's computer science department. Approximately 50 engineers with wide knowledge of AI technologies graduate from the university each year, with a hundred more who have some knowledge of these technologies, Mr. Dolev said in an interview with Calcalist last week.

To address the growing demand, Israeli academia is taking special measures to get more AI-trained professionals to the market.

"Until recently, a computer science student could graduate without ever being exposed to AI technologies, and the university departments could get away with having no AI specialist on their staff," said the Technion's Mr. Domshlak. "In recent years we are observing a change. Computer science departments in Israel are hiring more professors with a focus on AI and offer more courses in AI related technologies, such as computational learning, natural language processing, automation, robotics, and decision making systems."

Last year, the Technion opened a new study area focused on data science for undergraduate and graduate degrees. This year, the number of students increased by 100%, he added.

Ultimately, he added, "International companies are not coming to Israel for the wealth of human resources. They come here because of quality, not quantity."

Yoav Stoler contributed to this article.