Report Reveals Scale of Foreign Hunt for Innovation in Israel
87 companies from 18 countries have opened up shop since 2014 in their quest for the best Israeli startups and tech workers
A total of 87 companies from 18 countries all over the world have opened offices in Israel since 2014 to pursue research and development or innovation, according to new report published by Start-Up Nation Central, a nonprofit organizaion that connects international businesses with Israeli startups.

Israel's highly skilled labor pool has long attracted global tech companies. Intel and Microsoft, for example, have been developing new technologies in the country for decades.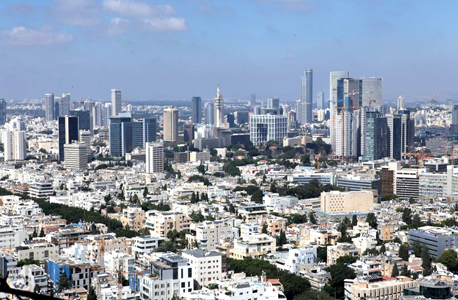 The Tel Aviv skyline

But with the growing importance of advanced technology like artificial intelligence in many industries, the trend of foreign companies hunting for innovation in Israel seems to be accelerating in recent years.

From Argentina-based Harrenmedia to U.S.-based Booking.com, the new report from Start-Up Nation Central highlights the diverse array of businesses that are vying to hire engineers and computer scientists trained by Israel's military and universities.

The automotive industry in particular has shown an interest in Israel in recent years, with Hyundai and SEAT announcing just last week that they were considering Israel as a potential hub for autonomous car technology.

In 47 of the 87 cases included in the report, the foreign company opened a center in Israel after the acquisition of a local startup. A breakdown by country shows U.S.-based companies have the largest footprint by far, with 49 centers opened.

The local presence of these companies in Israel widely varies, with some operating major research and development facilities and others running a local scouting teams. About a third of the companies have hired fewer than 10 people in their Israeli office and six of companies employ more than 200 workers.

According to an August report by Israel's Central Bureau of Statistics, foreign investment accounted for 52% of the country's spending on research and development in 2016. An additional 34% came from the domestic business sector.

Gross domestic on research and development reached 4.3% in 2016, placing Israel among the highest ranked countries in the OECD and outperforming the U.S., Germany, and Japan.