Israeli Startup Corephotonics Sues Apple for Patent Infringement
Corephotonics CEO shared the company's technologies with Apple shortly after it was founded, but no licensing deal was struck, according to the lawsuit
Tel Aviv-based startup Corephotonics Ltd. claims that Apple Inc. copied its patented smartphone camera technology. Corephotonics filed a patent infringement suit against Apple on Monday in a federal court in San Jose, California.
Reuters reported about the lawsuit Tuesday.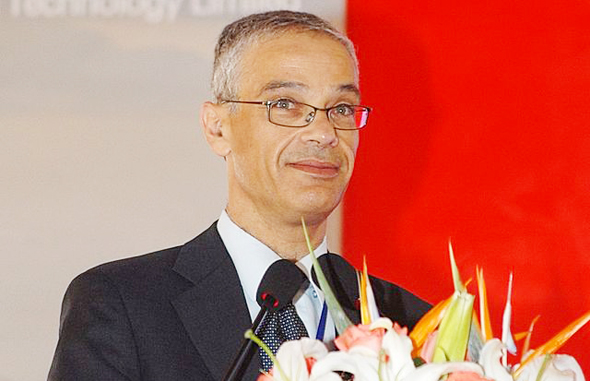 Corephotonics Founder David Mendlovic
Founded in 2012 by optics and miniature digital cameras expert David Mendelovic, a professor at Tel Aviv University and former Chief Scientist of the Israeli Ministry of Science, Corephotonics develops next-generation smartphone cameras.
In January, Corephotonics raised $15 million from investors including Samsung Ventures, electronics manufacturer Foxconn and chipmaker MediaTek Inc. The company raised more than $50 million to date.
Corephotonics alleges that Apple adapted its patented dual aperture camera technology for mobile devices into the iPhone 7 Plus and iPhone 8 Plus without Corephotonics' authorization. Reuters added that Apple has its own patents on dual camera technology.
Corephotonics camera
According to the lawsuit, Corephotonics CEO David Mendlovic approached Apple shortly after the company was founded in an attempt to establish a strategic partnership. Apple allegedly praised the startup's technology, but the two companies never agreed to a licensing deal. Then, in January 2016, Corephotonics learned that Apple would introduce a dual aperture camera in its iPhone 7 Plus smartphone.
The company says Apple has infringed on four of its patents, filed between 2012-2015. These include two patents related to Miniature Telephoto Lens, a patent dealing with Dual Aperture Zoom Digital Camera, and a patent dealing with multi-lens high-resolution systems.
In 2015, Apple bought Israeli camera-technology company LinX Computational Imaging Ltd., The Wall Street Journal reported. LinX develops camera technologies for tablets and smartphones.
Corephotonics is represented by Quinn Emanuel Urquhart & Sullivan, the law firm that advised Samsung Electronics Co. on its patent litigation with Apple, Reuters reported.
On Monday, Samsung lost its patent infringement lawsuit against Apple, first filed in 2011. Samsung was ordered to pay $120 million in damages to Apple.