Booking.com Leases Office Space for Its Tel Aviv AI Innovation Center
The online accommodations booking service has rented seven office spaces in a central Tel Aviv coworking space
Online travel accommodation booking service Booking.com has leased seven office spaces at a central Tel Aviv coworking center operated by Mindspace Ltd., the company announced Monday. The new offices, rented for a five-year period, will host about 40 employees.
In October, Calcalist reported that Booking.com intended to open a research and development center dedicated to artificial intelligence technologies in Tel Aviv. Booking.com CEO Gillian Tans announced the plan in a post on Linkedin, saying that the company chose Tel Aviv due to the city's status as "one of the most tech-forward markets in the world."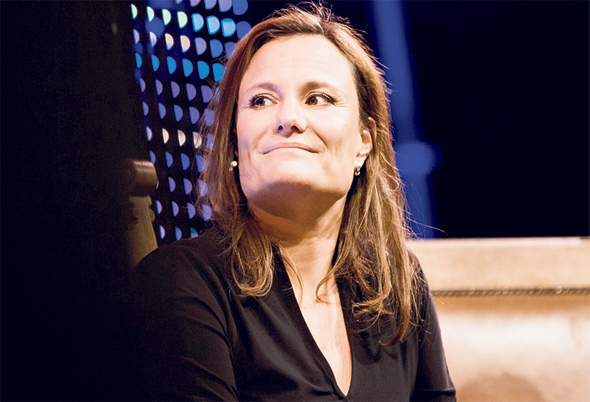 Booking.com CEO Gillian Tans
"Things like chatbots, machine learning tools, natural language processing, or sentiment analysis are applications of Artificial Intelligence that may one day profoundly change how we think about and transact in travel," Ms. Tans wrote. "We want to be at the forefront of these technologies."
In September, Booking.com announced the acquisition of Evature, a Tel Aviv-based startup, which develops natural language and chatbot technologies for the travel industry, for an undisclosed sum.
Founded in 1996 and headquartered in Amsterdam, Booking.com processes more than 1.5 million room night reservations every day at more than 1.4 million properties worldwide. The company was acquired by U.S.-based The Priceline Group in 2005, and operates as a Priceline subsidiary. It now employs more than 15,000 people in 70 countries.
Mindspace was founded in Tel Aviv in 2014 and now operates 15 coworking spaces in Israel and Europe.