Venture Capital Firm NFX Raises $150 million
The new fund will focus on robotics, blockchain technologies, biotech, fintech, Internet of Things, and virtual and augmented reality
San Francisco-headquartered venture capital firm NFX has raised $150 million for a new fund that will invest in early stage startups working on a variety of technologies including robotics, blockchain, biotech, fintech, Internet of Things, and virtual and augmented reality, the company announced Tuesday.

For daily updates, subscribe to our newsletter by clicking here .

NFX is linked to Israel through one its founders, Israeli-born Gigi Levy-Weiss, and through an office it maintains in Herzliya, a northern suburb of Tel Aviv. Levy-Weiss, an entrepreneur who previously co-founded a social gaming company, and his California partners, James Currier and Pete Flint established NFX in 2015.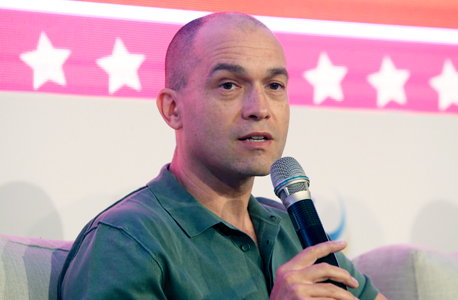 Gigi Levy-Weiss, co-founder of NFX

The venture capital firm has 12 employees and it plans on hiring eight more in order to provide support for the startups in its portfolio, the company said. The additional staffing will be made up of software engineers rather than people with a background in the venture capital.

NFX's new fund will offer two tracks for startups. One is a six-month accelerator program that comes with a $250,000 and close guidance; the other provides funding of $500,000 to $5 million with continuous support through the life of a startup.

Since its founding as a accelerator two years ago, NFX has invested in about 80 companies, Los Angeles-based Genome Compiler, New York-based online booking platform Splacer and Burlingame, and California-based healthcare startup Finrise.

NFX said it wants to revamp the venture capital industry by introducing the use of more software into the process of founding a startup and getting it funded.

"Ironically enough, our startup funding ecosystem remains largely analog, relying on labor-intensive processes instead of modern technology," the company said in a statement. "At NFX, we're using code to address headaches like fundraising, hiring, and knowledge transfer."