Change Healthcare and Zebra Medical Partner to Bring Automated Analysis to U.S. Hospitals
Israel-based Zebra Medical provides automated analysis of radiological scans through artificial intelligence and machine learning technologies
Healthcare services provider Change Healthcare and medical analytics company Zebra Medical Vision Ltd. are partnering to bring automated radiology analysis to U.S. hospitals, the companies announced Tuesday.

For daily updates, subscribe to our newsletter by clicking here.

Change Healthcare offers software, analytics, network solutions and technology-enabled services to various players in the American healthcare system. The company was created in 2016 when U.S.-based medical retailer and distributor McKesson Corporation combined its IT business with Change Healthcare Holdings Inc., a company mostly owned by private equity firm Blackstone Group.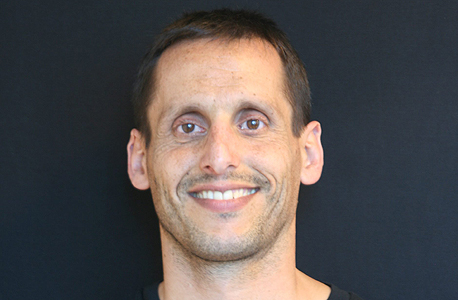 Zebra Medical CEO Elad Benjamin. Photo: PR

Founded in 2014, Israel-based Zebra Medical provides automated analysis of radiological scans including X-rays, CT scans, and MRI through artificial intelligence and machine learning algorithms. The company raised around $20 million in equity funding to date.

Zebra Medical's technology is currently capable of the automatic detection of liver, lung, cardiovascular and bone diseases, with other areas currently under development. Zebra Medical's software is currently installed in around 50 hospitals worldwide, but Change Healthcare works with 5,500 hospitals and over 800,000 physicians in the U.S.

"For artificial intelligence to be truly valuable, it must be integrated into radiologists' routine, daily readflow," said Ashish Sant, senior vice president and general manager of radiology and Infrastructure at Change Healthcare.

Both Change Healthcare and Zebra Medical companies announced a partnership with Google's cloud platform earlier this month. Google cloud has announced collaborations with several other medical technology companies this month, among them medical imaging software developer Nautilus Medical and medical image network lifeIMAGE.