Black Cube Testimony Describes Undercover Employee's Recording of Former Judge
The Israel-based intelligence firm was hired as part of a dispute over the acquisition of Canadian wireless carrier Wind Mobile Corp.
Update: Lawyers representing private equity firm Catalyst withdrew plans to introduce information collected by Black Cube in Friday's court appearance in Toronto, Canadian paper National Post reported. A Catalyst lawyer described Black Cube's use of an undercover employee to secretly record a former judge as "unacceptable and troubling."
An employee of Tel Aviv-based intelligence firm Black Cube used an assumed identity to meet with and secretly record a retired Canadian judge, according to a witness statement written by Black Cube co-founder Avi Yanus.
For daily updates, subscribe to our newsletter by clicking here .
Mr. Yanus' statement, which was obtained by Calcalist, appears to be part of a new lawsuit in the ongoing conflict between Catalyst Capital Group Inc. and West Face Capital Inc. over the companies' competing bids to acquire Canadian wireless carrier Wind Mobile Corp. in 2014. West Face won the bid and acquired Wind for about $300 million, selling it less than two years later for $1.6 billion.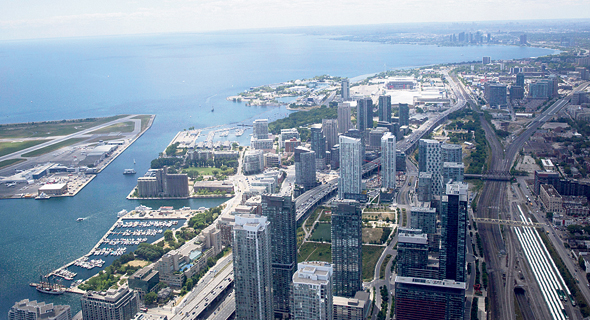 Toronot. Photo: Bloomberg

Before he left the bench, in a 2016 court case, Frank Newbould ruled in favor of West Face, denying Catalyst's claim of foul play.

Mr. Yanus wrote that Black Cube was hired because of a conflict over the original acquisition of Wind, but he did not disclose the identity of his client.

"The company was contracted to provide intelligence regarding misconduct, fraud and bias in the 2014 Wind Telecom deal or its proceeding legal processes," Mr. Yanus wrote.

Earlier this month, Canadian newspaper National Post reported that Mr. Newbould, who now works as a professional arbitrator, was the target of a sting operation in September by a private investigator who sought to record the former judge making offensive comments. Citing an anonymous source, the Post reported that the private investigator was working on behalf of Black Cube.

On Tuesday, West Face filed a motion in the Ontario Court of Appeal asking to obtain information about sting targeting Mr. Newbould. The case resumes today.

In his witness statement, which has not yet been submitted to the court, Mr. Yanus wrote that Black Cube indeed conducted an "operation" targeting Mr. Newbould. Mr. Yanus described meetings between Mr. Newbould and an undercover Black Cube agent who was posing as a potential client and secretly recording the conversation.

In the cover story, the Black Cube employee was a consultant inquiring about Mr. Newbould's arbitration service on behalf a Canadian oil company whose patent rights have infringed upon.

They met twice in one day to discuss a business agreement and then the Black Cube employee broke off communication because "we had all the evidence required," Mr Yanus wrote.

Mr. Newbould could not be reached for comment.