AmTrust Planning Listing on Tel Aviv Stock Exchange
The CEO of the New York insurance firm is visiting Israel for meetings with institutional investors to discuss a Tel Aviv Stock Exchange launch and a local bond offering, says an Israel executive who has attended the AmTrust meetings
The chief executive of New York-headquartered insurance firm AmTrust Financial Services, Inc., Barry Zyskind, is currently visiting Israel as part of a plan to raise money on local securities markets, according to an executive at an Israeli institutional investor who met with Mr. Zyskind and spoke to Calcalist on condition of anonymity.
For daily updates, subscribe to our newsletter by clicking here .
Mr. Zyskind intends to dual-list AmTrust, whose shares are traded on Nasdaq, on the Tel Aviv Stock Exchange and conduct $500 million bond offering in Israel, the executive said. The AmTrust delegation by Mr. Zyskind presented the plan at several meetings last week and will continue to meet with institutional investors this week.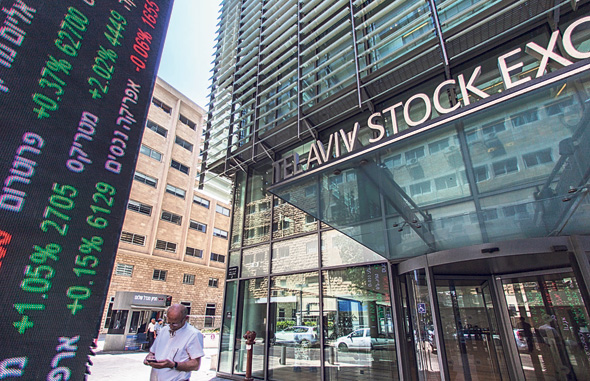 Tel Aviv Stock Exchange. Photo: Bloomberg

AmTrust did not respond to requests for comment in time for this story.

Founded in 1998, the firm specializes in insurance for small businesses, cars, equipment and in workers' compensation. This year's Atlantic hurricane season was harsher than usual, triggering increased claims against AmTrust. The company reported caused a loss of $158 million in the third quarter of 2017. AmTrust's market capitalization dropped from about $4.7 billion in February to about $2 billion at the end of trading last week.

AmTrust would be the first major U.S. financial company to become dual-listed in Israel. Based on its market value, AmTrust would become a component of Israel's leading stock index, the TA-35, but a new rule allows only companies with significant operations in Israel to be included in the average.

Real estate companies, mostly based in the New York area, have been turning to Israel for financing in recent years, taking advantage of the country's relatively low interest rates.

Last month, U.S.-based investment firm PennantPark Floating Rate Capital Inc. became the first foreign company, outside of the real estate industry, to issue a bond in Israel.