Israeli Regulator to Mutual Fund Managers: Don't Invest in Bitcoin Futures
Global bitcoin futures opened for trading for the first time this week, sending enthusiasts into an investment frenzy
Officials from the Israel Securities Authority approached several mutual fund managers Tuesday and warned them not to invest in bitcoin futures a person familiar with the matter who spoke on condition of anonymity told Calcalist.

For daily updates, subscribe to our newsletter by clicking here.

Global bitcoin futures opened for trading for the first time this week, sending enthusiasts into an investment frenzy.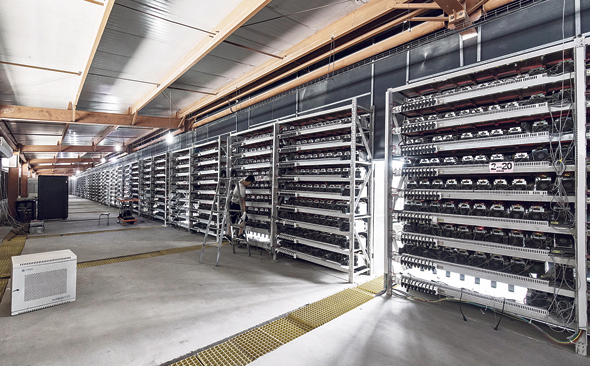 Bitcoin mining servers. Photo: Bloomberg

Israeli mutual fund managers were directed to report any bitcoin futures trading that occurs and reminded that any investments into bitcoin futures must meet the mutual funds' the trades risk analysis guidelines.

Securities Authority chairman Shmuel Hauser has said that the market for virtual currencies is unregulated and therefore highly risky for the investing public.

Mr. Hauser also addressed a letter to Ittai Ben-Zeev, the CEO of the Tel Aviv Stock Exchange, instructing him to bar cryptocurrency-related companies from the exchange's indices. In the letter, Mr. Hauser said that some consider cryptocurrency to be a financial bubble, cautioning investors to consider such investments carefully.