Company Announces Blockchain Venture, Shoots Up on Tel Aviv Stock Exchange
Tel Aviv-based Apply Advanced Mobile Technologies develops campaigns, distribution methods and monetization tools for the mobile and digital markets
Digital marketing company Apply Advanced Mobile Technologies Ltd. announced its intention to established a blockchain and cryptocurrency venture in a Sunday morning filing to the Tel Aviv Stock Exchange.

For daily updates, subscribe to our newsletter by clicking here.

The announcement sent Apply's stock up by as much as 166% on the exchange, prompting the company to file a noon clarification and state that it has no intention of quitting its core activities.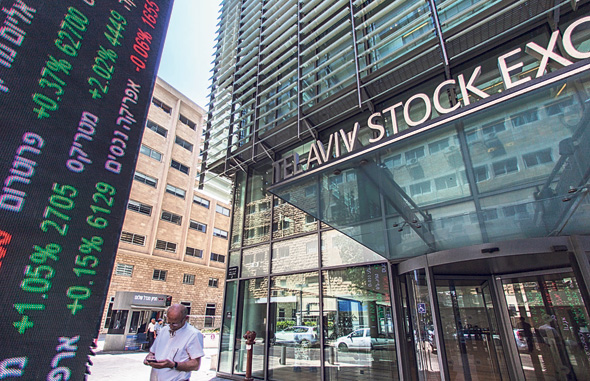 Tel Aviv Stock Exchange. Photo: Bloomberg

On Tuesday, the chairman of Israel's Securities Authority Shmuel Hauser said the authority will not allow companies whose value is dependent on the bitcoin to be included in the indices of the Tel Aviv Stock exchange. He added that the authority might also block such companies from listing on the exchange altogether until a suitable regulatory framework is put in place.

Mr. Hauser's announcement caused the stocks of two bitcoin-related companies traded on the exchange, Natural Resource Holdings Ltd. and Fantasy Network Ltd., to fall by 54.35% and 28.26%, respectively, the same day. Both companies resumed an upwards trend the next day, though they have not yet recovered their peak value.

Tel Aviv-headquartered Apply listed on the exchange in 2013. The company develops branded campaigns, distribution methods and monetization tools for the mobile and digital markets. The new venture will be a marketing, distribution and referral service for blockchain and cryptocurrency-based asset trading systems, established jointly with undisclosed third parties.

Apply will hold a 70% stake in the new venture and finance it through owner investments, while the third parties will hold the remaining 30%. The venture, which will benefit from Apply's own marketing services, will be managed by representatives of all parties.