Israeli Vehicle Location Company to Help Develop Nissan's Connected Car Technology
Nissan's Indian subsidiary selects Pointer Telocation as a hardware supplier for NissanConnect
Nissan India, a subsidiary of the Japanese automaker, has selected Israel-based vehicle location and roadside service company Pointer Telocation Ltd. as a supplier of hardware for the development of NissanConnect, Pointer announced Monday.

For daily updates, subscribe to our newsletter by clicking here.

NissanConnect is the technology that enables Nissan drivers to integrate their mobile phones with their car's system, offering safety, navigation, and communication services.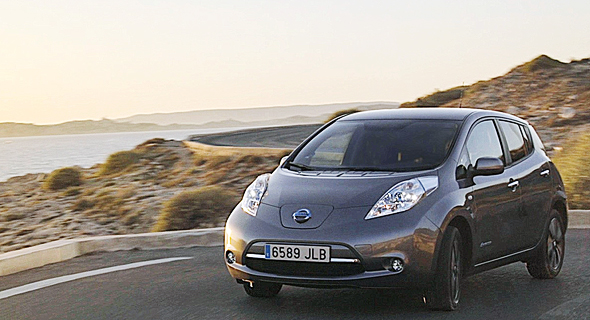 The 2017 Nissan Leaf Photo:PR

Pointer will develop Nissan's connected car technology in partnership with India-based InfoTrack Telematics Private Ltd., which will provide the software.

Founded in 1991, Pointer is traded on Nasdaq and the Tel Aviv Stock Change. The company develops vehicle fleet management software and hardware.

"We see this as a first step with Nissan and Infotrack Telematics and we hope our successful work together will allow us to penetrate Nissan in other countries," Pointer CEO David Mahlab said in a statement. "Furthermore, India itself is phenomenal and under-penetrated market for telematics, and we are excited about the new telematics opportunities we envision there."