SEC Hires an Israel-Based Lawyer to Handle Mobileye Insider Trading Investigation
In November, the SEC asked for the Israeli authorities' assistance in obtaining witness testimonials from five Israeli residents
On Thursday, The U.S. Securities and Exchange Committee (SEC) submitted a request to a New York court, asking to appoint a private Israeli attorney to helm its Israel-based investigation into two alleged insider trading cases related to last year's Intel-Mobileye N.V. deal.

For daily updates, subscribe to our newsletter by clicking here.

In March 2017, Intel announced its $15.3 billion acquisition of Jerusalem-based automotive chip maker Mobileye after two months of confidential negotiations, sending Mobileye's stock up 28% by that day's market close. Soon after, the SEC opened two separate insider trading complaints, the first against two Israeli residents and the second against two U.S. residents. The case against one of the Israeli defendants, Ariel Darvasi, was settled with a fine in July.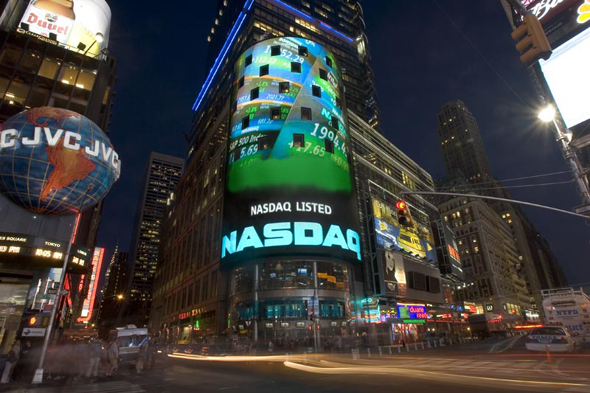 Nasdaq, New York. Photo: Nasdaq

The common link between the two cases, according to the SEC, is Jerusalem resident and cosmetic surgeon James Shaoul, who was added to the second case as a defendant in September. He is the brother of Roger E. Shaoul, one of the American defendants named in the second complaint, and a longtime friend of Amir Waldman, the remaining defendant in the first case. He also has, according to the SEC, both a friendly and a business relationship with Mobileye's founders Amnon Shashua and Ziv Aviram.

In November, the SEC asked for the assistance of the Israeli Judicial Authorities in obtaining witness testimonials from five Israeli residents, including Mr. Shaoul, "as to their knowledge of the facts relevant to the issues" and their various relations with Mobileye insiders and with the defendants.

Now the SEC has asked the court to approve the appointment of Eric Sherby, of Tel Aviv-based law firm Sherby & Co. Advs., to oversee the depositions in Israel. The purpose of the appointment is intended to "ease the burden" on the courts in Israel and ensure the depositions are conducted as closely as possible to the Federal Rules of Civil Procedure, the SEC explained in the request.