Online Games Developer Playtika to Invest Up to $400 Million in Startups
Startups in Playtika's portfolio will have access to the company's expertise in marketing, monetization, analytics, technology and product
Playtika Ltd., an Israel-based online games company, announced Monday it would invest up to $400 million digital entertainment and consumer internet startups, with a focus on companies that are already profitable or that have a proven business model.

For daily updates, subscribe to our newsletter by clicking here.

Playtika is the developer of free-to-play virtual casino applications. Its titles, like Slotomania, are among the most popular on Apple's App Store, Google Play and Facebook.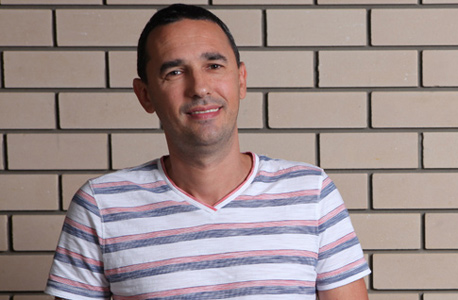 Robert Antokol, Playtika's co-founder and chief executive. Photo: Amit Sha'al

Founded in 2010, Playtika has spent more than $300 million acquiring more than 10 companies. In 2016, a consortium of Chinese investors acquired Playtika for $4.4 billion.

The company will see investment opportunities through a new unit called Playtika Growth Investments. Startups in the portfolio will have access to the company's expertise in marketing, monetization, analytics, technology and product.

Robert Antokol, Playtika's co-founder and chief executive, said his goal is to pass on the lessons his company has learned since it was founded.

"For the past eight years, Playtika has gained unparalleled expertise in how to monetize and grow mobile and web products used by tens of millions of people around the world," Mr. Antokol said in a statement. "Sharing that expertise with tomorrow's Israeli Internet leaders will be a powerful differentiator in creating not just Israel's, but also the world's, next big Internet companies."

The managing director of Playtika Growth Investments is Eric Rapps, who has served as an executive in the company for since 2016. He said the new startups will benefit from Playtika's experienced workforce. "For the first time, their expertise will be made available to other companies and will help drive exceptional company performance and investment returns," Mr. Rapps said in a statement.

Playtika has annual revenues of more than $1 billion, Mr. Rapps said, adding that running its games requires the processing of six terabytes of data a day. The company has 1,700 employees in offices in ten countries.