In a Last Minute Reversal, Wix Decides to Run Ad during the Super Bowl
The website maker announced it would air a 30-second spot featuring YouTube stars Rhett & Link.
After announcing it would break with the past three years and not air an ad during the Super Bowl, Wix.com Ltd., the Israel-based web developer, reversed its decision just days before the the event.

The company released a statement Friday saying it would run a 30-second spot in the third quarter featuring YouTube celebrities Rhett & Link.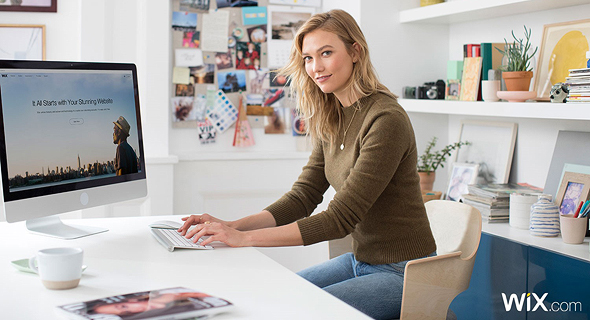 Fashion model Karlie Kloss Promoting Wix.com. Photo: PR

"Yesterday, we got a great offer that we couldn't refuse to run a spot in the Super Bowl, and although we had less than 24 hours to decide and deliver, we made the decision to go for it," Omer Shai, Wix's chief marketing officer said in the statement. "While we had previously decided to focus this year's marketing efforts online, this sudden broadcast opportunity allows us to bring digital talent to a TV audience on the biggest stage."

Founded in 2006, and listed on Nasdaq, Wix, offers software tools to create and design websites without requiring technical skills.