Uster Technologies to Buy Israel's Elbit Vision Systems for $32 million
After three years of revenues remaining flat, EVS decided to sell
Uster Technologies AG, a Switzerland-based manufacturer of instruments for the textile industry, is acquiring Israel-based Elbit Vision Systems Ltd. (EVS) for $32 million, EVS announced Monday.

For daily updates, subscribe to our newsletter by clicking here.

Uster will pay 3.40 per share, a 16.8 % premium on EVS's closing share price on February 9, to acquire full ownership.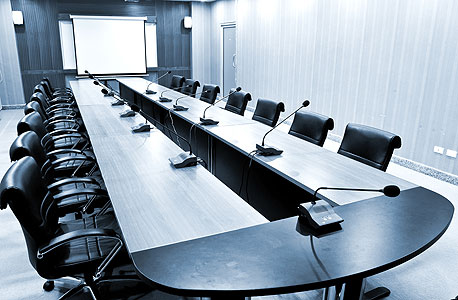 Board of Directors (Illustrative). Photo: Shutterstock

Founded in 1991, EVS develops machine vision inspection technology for the production of textile fabrics.

The boards of directors of both companies have approved the deal, but it still has to pass a vote by EVS shareholders who will be holding a general meeting in March.

Thomas Nasiou, the chief executive officer of Uster, said in a statement that the acquisition will enable the company to offer customers potential for further automation.

EVS CEO Sam Cohen said the sale was spurred by the company's failure to grow revenues for the past three years.

"As a result, the management of EVS has come to the conclusion that given the current conditions of the industries in which we operate and the capital markets, our ability to continue to increase shareholder value is extremely challenging and uncertain as a stand-alone entity," Mr. Cohen said in a statement.