Mind the Tech NYC
Israeli Tech Conference in New York to Feature Randi Zuckerberg as Keynote Speaker
Calcalist's Mind the Tech conference will be held in New York and will feature leaders of industry and government
Randi Zuckerberg will be a keynote at an event hosted by Calcalist's Mind the Tech conference in New York, to be held on March 12-14. Ms. Zuckerberg will participate in a demo day that will feature ten startups founded by ultra-Orthodox Israeli tech entrepreneurs. Participating startups are graduates of an accelerator program by Kamatech, a nonprofit organization that aims to connect Israel's ultra-Orthodox Jewish population with the country's technology sector.
For registration and further details, click here.
Held in collaboration with Israel's Bank Leumi and the Israeli Ministry of Jerusalem and Heritage, the conference will also host a startup competition by Israel-based venture capital firm Jerusalem Venture Partners (JVP), the winner of which will be eligible for a $1 million investment. Previous Israeli tech conferences by Calcalist were held in New York, London, and San Francisco.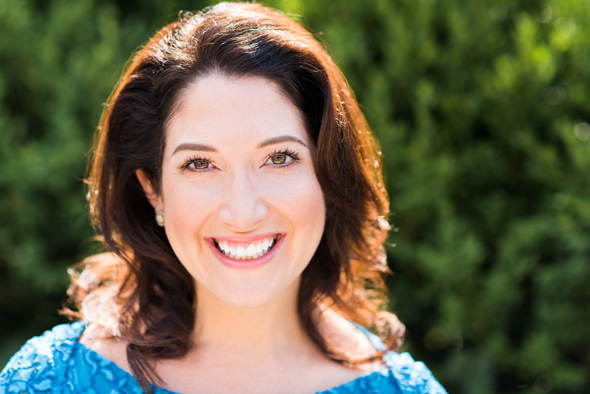 Randi Zuckerberg. Photo: Ben Arons

Ms. Zuckerberg, founder, and CEO of New York-based marketing and content company Zuckerberg Media Inc. is a New York Times bestselling author and marketing executive. Her latest book "Pick Three" is scheduled for release in May. At the event, she will join Kamatech founder Moshe Friedman in a conversation about her new book 'Pick Three' and her journey as an entrepreneur.

"For the second time, Calcalist is hosting its flagship tech conference in New York City as part of an effort to reach out to members of the business community in the U.S. and Europe who are interested in Israel," said Yoel Esteron, Calcalist's founder and publisher. "To this end, Calcalist has launched CTech, a website dedicated to Israeli tech, and has hosted conferences in New York, San Francisco, and London, in addition to the many conferences in Tel Aviv. We hope that the conference in New York will be the most important American-Israeli tech and innovation gathering in 2018."

As part of the event, Israeli startups will get a chance to pitch to U.S.-based investors in a Meet and Pitch event hosted by Calcalist and SOSA NYC.