AI Cancer Detection Startup Nucleai Raises $5 Million
Nucleai develops a software that uses artificial intelligence to diagnose abnormalities in tissue samples, helping detect cancerous cells and other diseases
Tel Aviv-based Nucleai Ltd. announced on Monday it completed a $5 million Seed Round led by Vertex Ventures Israel and Grove Ventures Capital (GP) Ltd. Nucleai develops software that uses computer vision and machine learning algorithms to detect signs of cancer and gastrointestinal diseases.
For daily updates, subscribe to our newsletter by clicking here.
Today, most disease diagnoses are performed by pathologists by examining tissues and cells taken from the body during a biopsy to detect abnormalities. Nucleai's technology is designed to improve the efficiency of pathologists, reduce errors, and shorten patients' wait time for a diagnosis, the company said in a statement.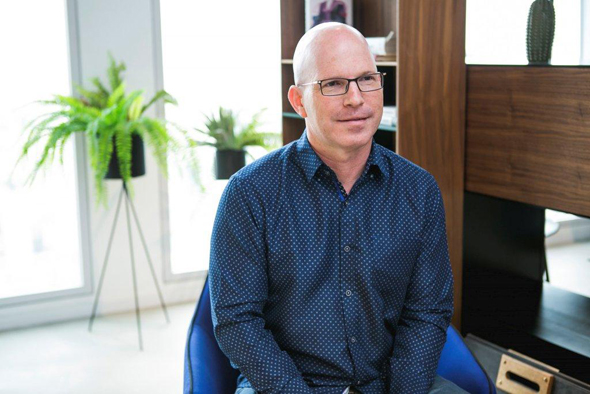 Nucleai CEO Avi Veidman. Photo: PR

Alongside its image recognition capabilities, the company's software factors information drawn from patients' medical records and genomics data, Nucleai's CEO Avi Veidman said in an interview with Calcalist Monday. The company already has a working prototype and is planning to launch a pilot in hospitals and labs in the U.S. and Israel in coming months, Mr. Veidman added.

Founded in 2017 by Mr. Veidman, Eliron Amir, and Lotan Chorev, all veterans of a technological unit of the Israeli intelligence corps specializing in computer vision, the company currently employs an eight-person team, and is looking to double the size of its team in coming months.

In an interview with Calcalist on Monday, Mr. Veidman said that the idea for that he founded the company after his father had to wait over one month for biopsy results.

"The work of the pathologist revolves detecting patterns," Mr. Veidman told Calcalist. "It reminded me of the kind of software we developed for decoding aerial and satellite images," he said. "That's what our software does, it detects cell patterns from an image and alerts the pathologist, to make their work faster and more accurate."