Bill to Decriminalize Marijuana Use Advances in Israeli Parliament
Fines and volunteer service would replace criminal charges for first-time offenders under the proposed law
The campaign to legalize marijuana in Israel chalked up a win Wednesday when lawmakers voted to advance a bill that would decriminalize marijuana use and possession.

For daily updates, subscribe to our newsletter by clicking here.

Passing unanimously on its first of three legislative readings, the bill proposes a NIS 1,000 ($290) fine on first-time possession of marijuana for adults. Getting caught for a second time would result in a NIS 2,000 fine. A third-time offender would have to complete a community service program. Police would only proceed with criminal charges upon a fourth offense.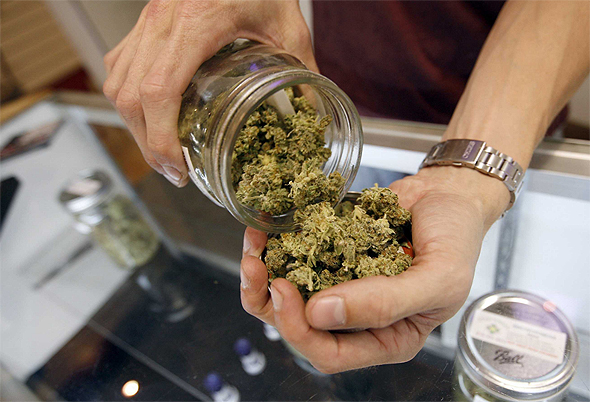 Marijuana (Illustrative). Photo: Getty

Lawmakers are currently preparing a separate policy for minors that will be incorporated into the bill in the future.

"This bill is far from perfect, but it is a foot in the door on the way to a policy of full legalization," said Israeli lawmaker Tamar Zandberg of the opposition party Meretz.

Chairing the Israeli parliament Special Committee on Drug and Alcohol Abuse, Ms. Zandberg has been a leading advocate of marijuana legalization.

Getting caught with marijuana should not impact the future of "a normative person who does not lead a criminal lifestyle," lawmakers wrote in an explanation accompanying the bill.

The explanatory note also says that marijuana use has increased from 5.5% of those aged 18-40 in 2009 to 27% in 2016. Among teenagers, the reported rise is from 5% to 10%.

Minister of Public Security Gilad Erdan, who introduced the bill, said policy should focus on education, prevention and drug rehabilitation rather than criminalization.

"The goal is more even and efficient enforcement," Mr. Erdan said.

If passed, the law would be in effect for a trial period of three years.