Israeli Regulator Looking to Ease Regulations for ICOs
Israel Securities Authority Chairman Anat Guetta is promoting a time-limited, sandbox-like framework to allow companies to ICO in Israel more easily
Anat Guetta, the newly appointed chairman of the Israel Securities Authority (ISA), is aiming to ease regulations for Israel-based companies that are looking to raise funding via initial coin offering (ICO), one person familiar with the matter told Calcalist on condition of anonymity. The ISA established a special committee to devise a regulatory policy for ICOs in late 2017, but its conclusions have not yet been made public due to the resignation of former Chairman Shmuel Hauser.

For daily updates, subscribe to our newsletter by clicking here.

Ms. Guetta replaced Mr. Shmuel Hauser, who served in the role since 2011, in January. In his last months on the job, Mr. Hauser promoted regulation to ban cryptocurrency-related companies from the Tel Aviv Stock Exchange due to their unstable nature.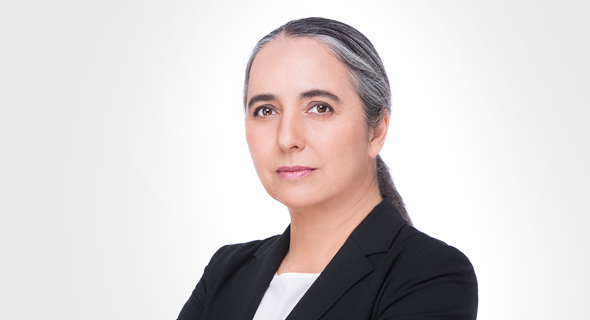 Anat Guetta, chairman of the Israel Securities Authority. Photo: Inbal Marmari

ICOs are becoming more and more popular as an alternative method for raising funds, but their mostly unregulated nature is a double-edged sword. A January report by financial consulting and advising firm Ernst & Young put the global number of funds raised by ICOs in 2017 at $3.7 billion, but estimated that 10% of the funds raised were lost or stolen by hackers.

In Israel, 10 companies raised funds via ICOs in 2017, for a total sum of $480.2 million, according to a January report by market research firm IVC Research Center Ltd. and law firm Zysman Aharoni Gayer & Co. (ZAG/S&W). At the lead was Sirin Labs, a luxury phone manufacturer that raised $157.8 million in December to fund a pivot to a blockchain technology-based phone.

The ISA is not the only Israeli regulator to weigh in on cryptocurrencies and ICOs in recent months. Nadine Baudot-Trajtenberg, the deputy governor of Israel's central bank, has previously stated that the bank will not recognize digital coins such as bitcoin as currencies, but instead consider them a financial asset.

The Israeli Tax Authority, which holds the same view on digital coins, published a draft circular proposing a model for taxing ICOs in January. The draft separated such offerings into two categories, service transactions and sales transactions, but did not touch on the taxing of cryptocurrencies themselves.

In the past months the ISA's ICO committee met with expert lawyers and consultants, and formulated three possible regulation models. One model suggests regulating ICOs according to existing crowdfunding policies. The second model suggests conducting regulation on a case-to-case basis, examining each ICO to determine if it falls under the ISA's governance or not, and subjecting ICOs to the same rules as initial public offerings. The third suggests devising a separate set of regulations for ICOs, which will apply to all such offerings regardless of their specific parameters.

Ms. Guetta is favoring the second model, the person familiar with the matter said. If chosen, the model would provide companies interested in holding ICOs in Israel with eased regulation for a limited period of time, as a sort of "sandbox" pilot program. Such a concession could be permission to advertise the ICO online—something which companies holding IPOs are forbidden from doing in Israel—or permission to submit an abbreviated prospectus.

The authority's intermediate report will be opened to public discussion shortly, an Israel Securities Authority spokesperson told Calcalist. The authority is part of a team that examines the possibility of easing the regulations for companies that make use of innovative technology for the supply of financial products and services. Potentially, the new regulation could also be relevant for companies performing ICOs.