KLA-Tencor Stock Is Down, Orbotech Stock Is Up Following Acquisition Announcement
On Monday, KLA-Tencor agreed to buy Israel-based electronic parts manufacturer Orbotech according to a company value of $3.4 billion
On Monday , the stock of Nasdaq-listed KLA-Tencor Corporation went down 3.85% to $115.98. The stock of Israel-based electronic parts manufacturer Orbotech Ltd. appreciated 6.83% to $63.99 on Nasdaq. Earlier that day, the companies announced that KLA-Tencor agreed to buy Orbotech for approximately $69.02 per share, according to a company value of $3.4 billion.

For daily updates, subscribe to our newsletter by clicking here.

Founded in 1997 and headquartered in Milpitas, California, KLA-Tencor is a provider of process control and yield management solutions for the semiconductor industry, and for other related nanoelectronics industries. The company employs some 6,000 people. In Israel, the company employs more than 500 people in a research and development center located in Migdal HaEmek, a town in the north of the country.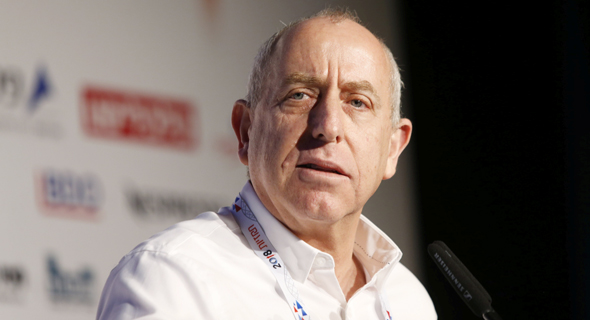 Orbotech CEO Asher Levy. Photo: Amit Shaal
Founded in 1992, Orbotech develops and markets equipment for manufacturers of electronic components such as printed circuit boards, flat panel displays, advanced packaging, and micro-electro-mechanical systems. The company is headquartered in Yavne, in central Israel, and operates additional offices in North America, Europe, Japan, and Asia-Pacific. Orbotech employs around 2,600 people. In a statement on Monday, Mr. Levy said that following the acquisition Orbotech will continue to operate under the Orbotech brand, as a standalone Israel-based business of KLA-Tencor.
"We did not agree to this merger because we felt we couldn't move forward, we had strategic considerations," Orbotech CEO Asher Levy said in an interview with Calcalist Monday. "We have an aggressive growth plan through 2020. In 2018, our sales will reach above $1 billion, and merging with KLA can help us go further, faster and secure our continued growth in Israel," he added.
Earlier this month, rumors spread that Orbotech co-founders, brothers Kobi and Yochai Richter, who hold a 5.4% and 2.1% stake in the company, respectively, were looking to sell their stake in the company. The value of Orbotech's stock went up 11% since then. In the last three years, the company's stock went up 330%, arriving now at a record company value of $2.9 billion.
Orbotech's stock went up by 87% in the past 12 months, and by 19.5% since the beginning of 2018. The company reported $900 million in annual revenues in 2017, an 11.7% growth compared with the year before. The company's net profits for the year were $132 million, a 66% growth from the previous year.
As part of their agreement, KLA-Tencor will pay $38.86 in cash per Orbotech share and exchange KLA-Tencor shares for the remainder of the $3.4 billion payment. KLA-Tencor also announced a $2 billion share repurchase authorization, to be completed within 12 to 18 months following the closure of this transaction.
The deal reflects an increase of 17% in Orbotech's stock value, which was priced at $59.02 per share on market close Sunday. The deal is expected to close before the end of the calendar year 2018, pending the approval of regulators and Orbotech's shareholders.