Huawei Mulling Deal with Sirin Labs to Develop Blockchain-Supporting Phone, Report Says
The China-mobile device maker has met with Sirin Labs on licensing the Israeli startups operating system, according to Bloomberg
Huawei Technologies Ltd., the China-based mobile phone maker, is in talks with Israel-based Sirin Labs about developing a device that supports blockchain-based applications, Bloomberg reported Wednesday, citing anonymous sources.

For daily updates, subscribe to our newsletter by clicking here.

Huawei and Sirin did not respond to requests for comment from Calcalist.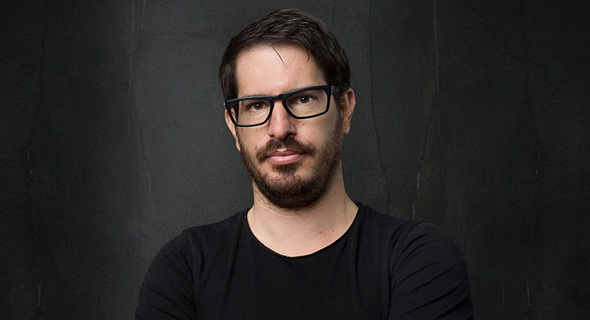 Sirin Labs' founder, Moshe Hogeg. Photo: PR

The report says Huawei is interested in obtaining a license to install Sirin's operating system, SIRIN OS, alongside Alphabet's Android offering.

Sirin and Huawei confirmed having held meeting but provided no additional details, according to Bloomberg.

On February 28, a caption on Sirin's Telegram chat page read: "Amazing meeting just concluded between Sirin Labs and Huawei. Among other things discussed was the possibility of cooperating together to bring blockchain technology to the masses in a secure way."

About two months ago, Sirin concluded an initial coin offering, announcing it had raised $157 million to develop a blockchain-based mobile phone called Finney. Calcalist reported that around a third of the sum was acquired by just a handful of wallets

The company previously released the Solarin phone, which was sold for $15,000 a unit at first. The Solarin product line was discontinued in March 2017 but the device is still being offered for sale at retail locations around the world.

Finney phone will cost $1,000, Sirin said in a white paper document that details its plans for the device. The company is also planning to release a computer that's based on the same technology. Both products are expected to run on SIRIN OS, which is slated to enable the easy transfer of digital token between different wallets. Sirin also said its new devices will feature "cold storage" for cryptocurrency, a method of securing data by keeping it disconnected from the rest of the system.

If the plans come to fruition, Huawei could become the first major handset maker to adopt blockchain technology.

The company's efforts to expand in the U.S. face an uphill challenge in the face of mounting scrutiny.

According to Wednesday report from Reuters, Best Buy has decided to stop carrying Huawei devices in its stores. Mobile operators do not offer Huawei phone with their plans and Best Buy is the leading independent retailer of electronics in the United States. Mobiel carriers AT&T and Verizon were set to announce partnerships with Huawei in January but they back out.

A month ago, the heads of the American intelligence community warned at a U.S. Senate hearing that the Chinese government could be using Huawei devices to conduct espionage.