Opinion
For Social Networks, Misuse of User Information is a Feature, Not a Bug
Facebook is facing investigations into its use of user data around the world, but questionable uses of personal information are not a bug, but rather a feature in social networks
Facebook is being investigated by Israel's Privacy Protection Authority concerning alleged misuse of private user data following the Cambridge Analytica scandal, the authority announced on Thursday.

For daily updates, subscribe to our newsletter by clicking here.

The Israeli investigation is the latest in a line of inquiries by regulators and lawmakers worldwide. The social media network is being accused of negligently releasing data collected from some 50 million Facebook users. According to reports by The New York Times and The Guardian, Cambridge Analytica, a London-headquartered political consulting firm, illegally obtained the data and used it in order to tip the 2016 U.S. Presidential Election in favor of President Donald Trump.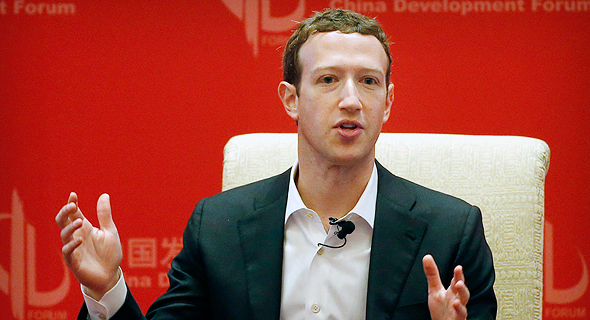 Facebook CEO Mark Zuckerberg. Photo: AP

Following the scandal, a social network campaign hashtagged #DeleteFacebook emerged, urging private and business users to delete their accounts and pages. One of the most prominent figures to oblige was billionaire and tech business magnate Elon Musk, founder and CEO of automaker Tesla Inc. and aerospace company SpaceX, who took down both companies' Facebook pages on Friday.

It is still early to determine the impact the current backlash would have on Facebook and its two billion users. Similar backlashes against technology companies in the past had little effect in the long run. Around a year ago, Uber had to deal with user protests against the company's surge prices. Uber is currently struggling with several issues, but user desertion over price surging would probably not make the top three.

Questionable usage of user data is not a bug in the system, but an inherent feature in the way social media networks work.

Both critics and Facebook CEO Mark Zuckerberg have focused on the unique way in which the data got into the hands of Cambridge Analytica and the ways in which the latter exploited it. In a long, evasive and unapologetic Facebook post published on Wednesday, Mr. Zuckerberg dubbed the Cambridge Analytica affair a mistake, adding that the company should better protect its users' data. But who will protect users from Facebook itself?

Aleksandr Kogan, the Cambridge University researcher who provided Cambridge Analytica with much of the data, did not steal it from Facebook's servers, he legally analyzed data that the social network was giving away to app developers at the time, although he was prohibited by Facebook's terms and conditions to pass that data onward. Facebook has since changed the rules, but its business model, much like that of Google, Instagram and Snapchat, is still based on selling highly segmented personal data to advertisers. The web, as we know it, is based on a free-to-use model requiring payment in the form of giving away our personal information.

The potential manipulation of the public through this data seems frightening, but it can also be used for good causes like encouraging billions of people to recycle their trash or reduce their meat consumption.