Israel Announces $28.5 Million Grants Program for CNG Fueling Infrastructure
Earlier this month, the Israeli government approved a tax increase on non-renewable energy sources such as coal and outlined a plan to replace diesel fuel with natural gas as a main energy source for the country's transportation system
In an effort to encourage use of clean energy resources in the country, Israel's Ministry of National Infrastructure, Energy and Water Resources announced on Wednesday a $28.5 million (NIS 100 million) grants program for companies willing to integrate compressed natural gas (CNG) fueling infrastructure within public gas stations as well as stations that fuel large vehicles fleets.

For daily updates, subscribe to our newsletter by clicking here.

Earlier this month, the Israeli government approved a tax increase on non-renewable energy sources such as coal and outlined a plan to replace diesel fuel with natural gas as a main energy source for the country's transportation system. As part of the plan, the state canceled tax benefits for taxi-cabs, buses and commercial vehicles that use diesel fuel, a move meant to encourage public vehicle owners to switch to renewable energy.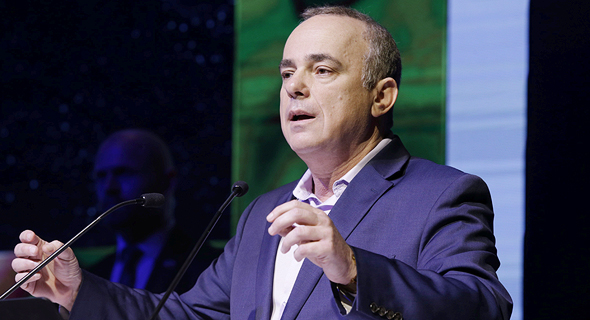 Israel's Minister of Energy Yuval Steinitz. Photo: Amit Sha'al

The use of natural gas can reduce pollution and improve public health while saving vehicle owners a substantial amount of money in the long run, the ministry said in a statement.

By 2030 the state of Israel will be clean from polluting fuels, Israel's Minister of Energy Yuval Steinitz said in a statement.