IoT Security Startup Armis Raises $30 Million
Armis develops and markets security software for enterprise IoT systems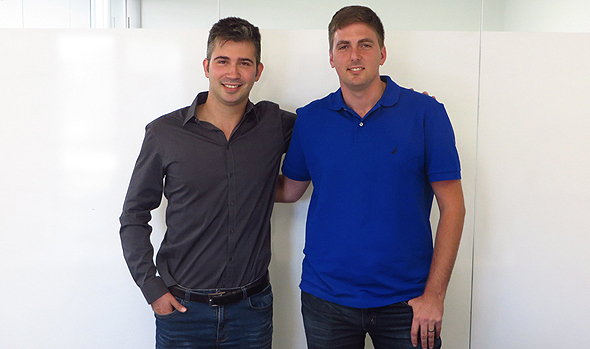 Armis founders Yevgeny Dibrov and Nadir Izrael. Photo: PR

IoT security company Armis, Inc. announced on Monday it has raised $30 million in Series B funding in a round led by Red Dot Capital Partners, an Israel-based venture capital fund backed by Singapore's governmental holding company Temasek. Bain Capital Ventures, Sequoia Capital, and Tenaya Capital also participated in the round. The investment brings Armis' total funding to $47 million.

For daily updates, subscribe to our newsletter by clicking here.

In a statement, Armis said it would use the investment to meet demand for new products, expand sales and marketing efforts, and invest in research and development. In an interview with Calcalist on Monday, Armis CEO and co-founder Yevgeny Dibrov said that Red Dot will help the company expand in Asia-Pacific.

Armis provides information security software for enterprise IoT systems, analyzing and classifying devices and their behavior in order to identify risks and protect information and systems. Armis emerged from stealth in June 2017 and, in September, it announced the discovery of BlueBorne, a massive vulnerability in Bluetooth wireless technology that allows attackers to take over remote devices. The company employs a team of 50 and is headquartered in Palo Alto, California, with offices in Tel Aviv.

"Armis solves one of the most important problems in cybersecurity today—how enterprises can develop full visibility and control over the multitude of IoT devices that operate within their networks and on their physical premises, many of which are critical to run the businesses," Yaniv Stern, managing partner at Red Dot Capital Partners, said in a statement, adding that Armis is "one of the few companies providing global organizations with the ability to take full advantage of the IoT and digital transformation without having to sacrifice security." Mr. Stern will join the board of Armis.