Teva and Rimsa Settle Contested $2.3-Billion Acquisition Deal Out of Court
Teva acquired the Mexican plant in 2016 but shut it down immediately, citing discrepancies between Rimsa's regulatory filing and the actual assets, and filed a suit against the former owners
Teva Pharmaceutical Industries Ltd. has settled out of court with the former owners of Mexican drugmaker Representaciones e Investigaciones Medicas SA, also known as Rimsa, two people familiar with the matter told Calcalist on condition of anonymity.

For daily updates, subscribe to our newsletter by clicking here.

Teva acquired the Mexico City-based drug manufacturing and distribution facility in March 2016 for $2.3 billion, a figure 22 times higher than the forecasted profit value. The deal was led by then-CEO Erez Vigodman, who also spearheaded the $40.5 billion Actavis acquisition that helped landed Teva in its current financial troubles.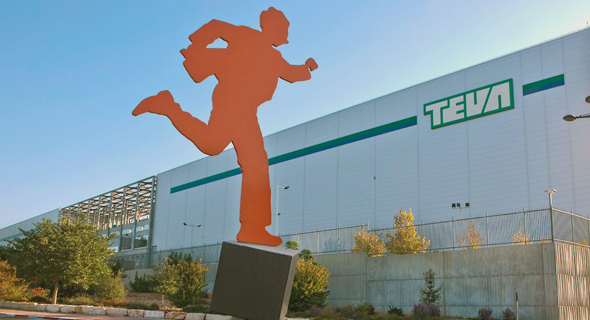 A Teva facility, Israel. Photo: EPA

Teva shut down the Rimsa facility immediately after the acquisition, citing discrepancies between information in Rimsa's regulatory filing and the underlying asset, and brought a suit against Rimsa's previous owners, the Espinosa family. The family rejected Teva's claims.

In August 2017, a New York State court rejected Teva's fraud claim, saying the company should have discovered any problems during its due diligence process, but did not reject Teva's breach of contract claim. Teva stated at the time that it would continue to pursue the matter.

The compensation amount was not disclosed in the court documents, but those familiar with the matter said Teva would include the figure its first-quarter reports for 2018.