Nutritional Data Startup Nutrino Raises $8 Million
Israel-based Nutrino collects and analyzes nutritional data and operates a database used by food, fitness, and digital health companies
Tel Aviv-based nutrition analytics startup Nutrino Inc. announced on Tuesday the completion of an $8 million Series A funding round led by New York Angels. Nielsen Ventures, the venture investing arm of global consumer data company Nielsen, Pereg Ventures, and Gandyr Group participated in the round. Nutrino has raised $10 million to date.

For daily updates, subscribe to our newsletter by clicking here.

Nutrino's software collects data on users' health and eating habits, creating a personal nutritional profile and offering personalized dietary recommendations. The company also operates a database with information on eating habits of millions of users, used by companies in industries such as food and beverage, digital health, and fitness.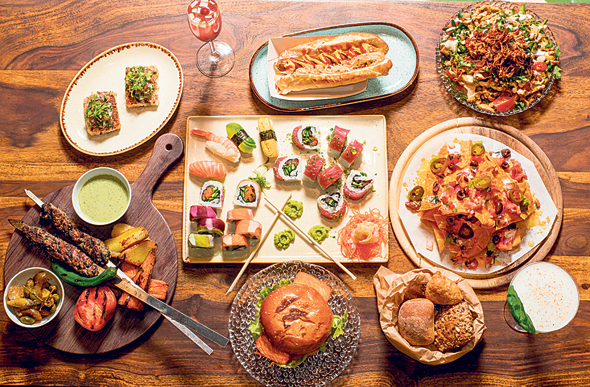 An illustrative lunch spread. Photo: Yuval Chen

Nutrino's software connects to wearable devices and other health apps. In 2015, Nutrino and IBM launched an IBM Watson-powered app designed to provide pregnancy nutrition recommendations. In 2016, Nutrino announced a data partnership with medical device maker Medtronic PLC and launched a nutrition insights app for diabetics. The company was founded in 2011 and has offices in Tel Aviv and San Francisco.

"Nutrino is where data meets nutrition, and as we've demonstrated in our work with multinational partners around nutrition and diabetes, the opportunity is vast," Nutrino CEO Yael Glassman said in a statement. "This funding round will enable us to significantly expand our commercial reach," Ms. Glassmen said.