Analysis
Acquisition Report Catapults Frutarom Stock
On the heels of a spree of 22 acquisitions, the company is now a target of merger offers that can create the world's largest flavor and fragrances company
On Wednesday, Calcalist reported that Israel-based flavor and fragrance company Frutarom Industries Ltd. has been approached by several multinational entities, among them U.S.-based International Flavors & Fragrances Inc. (IFF), regarding a possible acquisition deal.

The report led to a 7% increase in Frutarom's stock price on the Tel Aviv Stock Exchange by Wednesday's market close, and a daily trading volume of NIS 169 million (around $48 million), 3.4 times the daily average in the past three months. As a result, Frutarom's market capitalization rose from NIS 19 billion to NIS 20.4 billion, around $5.8 billion.

For daily updates, subscribe to our newsletter by clicking here.

Switzerland-based Givaudan SA is the global flavors and fragrances market. A merger between IFF and Frutarom will surpass Givaudan, even after the latter acquired a 40.6% stake in plant-based ingredients manufacturer Naturex SA in March for $1.6 billion. IFF already has a presence in Israel in specialty ingredients manufacturer Aromor Flavors and Fragrances Ltd., which it acquired for $88 million in 2014.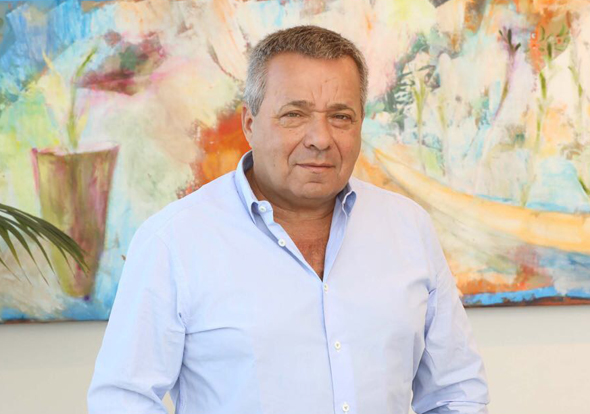 Frutarom CEO and President Ori Yehudai. Photo: Sivan Farage

Frutarom currently has a P/E (price per share/ earnings per share) ratio of 39.7. Givaudan, for example, has a market capitalization of $20.74 billion on the SIX Swiss Exchange, resulting in a P/E ratio of 27.6, while IFF has a P/E ratio of 23. Any acquisition of Frutarom will be made at a P/E ratio even greater than its current one, a very big bet for any company looking to remove it from the playing field.

Until now, Frutarom has been firmly on the other side of the equation. CEO and President Ori Yehudai has led a strategy of small acquisitions over the past few years, usually investing between several million dollars and the low end of tens of millions of dollars in each deal, with the exception of specialty nutrition company Enzymotec Ltd. for which it paid $210 million in October 2017.

Frutarom has a dedicated expert team continuously looking for the next deal, resulting sometimes in acquisitions that are only a few weeks apart, which have expanded the company's areas of operation to the food, cosmetics and health industries. Its M&A policy— 22 deals over the past two years and 12 just in 2017—resulted in a 26% increase in its intangible assets between 2016 and 2017, and they now make up 42.6% of the company's total assets.

The small-scale acquisition strategy enables Frutarom to make most deals without taking loans, allowing it to offer around 70,000 products to every new market it enters; of the company's 30,000 clients, 12,000 have been gained in the past five years. Mr. Yehudai is also known to streamline some of the acquired assets, such as the sale of Enzymotec's krill oil business for $26.4 million shortly after the acquisition as it was not among Frutarom's core activities.

Frutarom reported revenues of $1.36 billion for 2017, up 18.7% from 2016 and 56.1% from 2015. Its stock price has risen by over 530% over the past five years, and the company netted its investors 11,000% in accrued interest since its 1997 initial public offering on the Tel Aviv Stock Exchange.