Israeli Satellite Operator Spacecom Bundled in a Bid for Tel Aviv Real Estate
Real estate company Israel Canada and a local businessman partnered in a bid for a bundle that includes Spacecom and a local real estate project
Israel-based real estate company Israel Canada (T.R) Ltd. and Israeli businessman Raz Steinmetz are partnering in a bid for Space Communication Ltd., the operator of the Israeli AMOS communication satellites also known as Spacecom.

For daily updates, subscribe to our newsletter by clicking here.

In a Sunday filing with the Tel Aviv Stock Exchange, Israel Canada announced its intention to acquire Spacecom as well as a real estate project in Tel Aviv called Midtown. Both assets are held by Eurocom Group, the controlling stakeholder of Israel's largest telecommunication provider, Bezeq.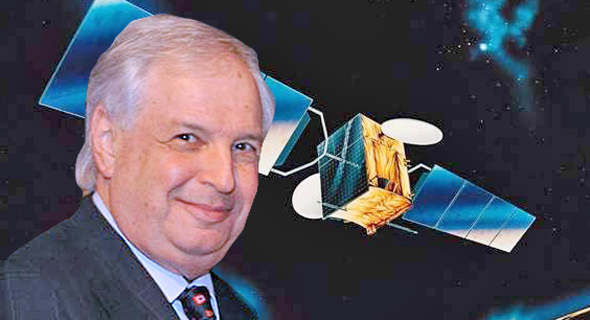 Shaul Elovitch, the controlling shareholder of Eurocom. Photo: Andres Lacko

According to the proposed deal, after the successful acquisition of Spacecom by an unnamed partner, Israel Canada will acquire Eurocom's 37.5% controlling share of Midtown through a subsidiary. According to two people familiar with the matter who spoke to Calcalist on condition of anonymity, the partner is Mr. Steinmetz, the nephew of Israeli businessman and billionaire Beny Steinmetz. The deal is valued at $84.7 million (NIS 300 million), according to these people.

Together with Eurocom, Israel Canada is a founding shareholder in Midtown Ltd., the company behind the Midtown project.

With over $400 million in debt accumulated by Eurocom, its subsidiaries and its co-owner Shaul Elovitch, the future of the company is currently at the hands of its institutional creditors, which include Israel's three largest banks.

In March, Israeli holding company IDB Development Corporation Ltd., through its subsidiary Discount Investment Corporation, made a $45.75 million bid for the acquisition of a controlling stake in Spacecom. The offer expired several weeks ago. In a Tel Aviv Stock Exchange filing, Discount said at the time that it was continuing to examine a possible investment in the company.