Software Debugging Startup Rookout Raises $4.2 Million
The Israel-based startup's technology allows customers to fix errors in their software having to write new code or take their applications offline
Rookout Ltd., an Israel-based startup that develops debugging software, announced on Thursday it has raised $4.2 million from Israeli venture capital firms TLV Partners and Emerge.

For daily updates, subscribe to our newsletter by clicking here.

TLV Partners is an established player while Emerge is a newer venture firm, founded in 2015 with backing from Chinese investors.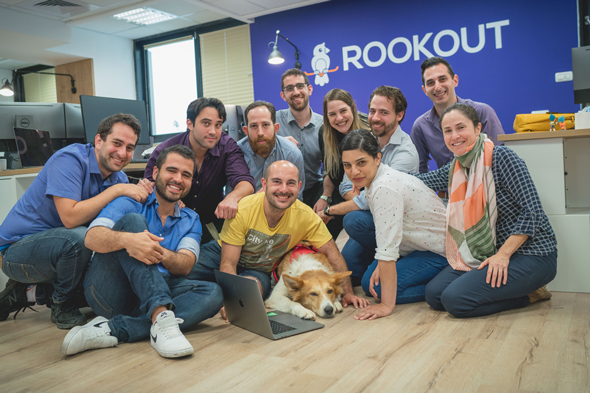 The Rookout team. Photo: PR

The startup's technology allows customers to fix errors in their software having to write new code or take their applications offline.

"Fixing bugs has become coupled with the process of deploying new software," Rookout CEO Or Weis said in a statement. "It doesn't have to be like that. We realized that by separating debugging from the broader development process, dev teams can gain real visibility into their live code, enabling the agility and speed modern software demands."

Rookout said that more than a dozen companies have entered pilots to try out the startup's tool, which supports Python, JVM and NodeJS; on AWS, Azure, Google Cloud and local servers.

The startup said that one of its advantages that it can debug serverless and containerized applications.

"The shift to microservices, coupled with the rise of containers and serverless has presented new challenges and opportunities," Rona Segev, managing partner at TLV partners, said ina statement. "Rookout presents a completely new approach to data collection."

Dovi Ollech, who heads Emerge, said, "Rookout's ability to grab exactly the data you need when you need it answer the challenge of production debugging across platforms."