Israeli Investment House, Venture Capital Firm, to Launch Fintech Incubator
Israel-based investment house Meitav Dash Investments Ltd. and venture capital firm Viola Group have partnered with Danish strategic marketing firm Designit to launch a new fintech incubator
Israel-based investment house Meitav Dash Investments Ltd. and venture capital firm Viola Group have partnered with Danish strategic marketing firm Designit to launch new fintech incubator program in Israel, the companies announced Wednesday.
For daily updates, subscribe to our newsletter by clicking here.
Up to three startups will be selected for the four-week program, dubbed WealthTech Challenge. Participants will be offered mentoring and business and marketing assistance, as well access to Meitav Dash's data and its technological infrastructure.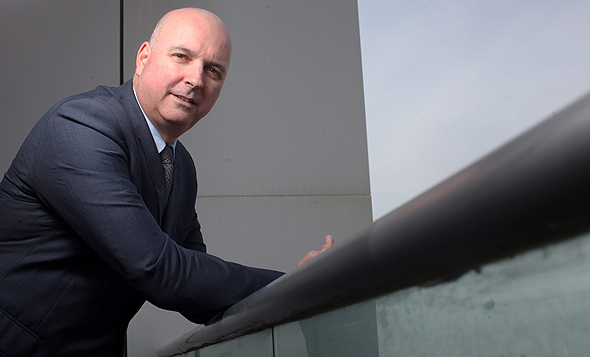 Ilan Raviv, CEO of Meitav Dash. Photo: Anot Sha'al
The program will focus on startups developing technologies related to long-term savings, investment management, pensions, and insurance, including automation processes, fraud prevention, and identity verification.
At the end of the program, following a demo day, one startup, selected by a judging panel, will continue its collaboration with Meitav Dash to reach proof of concept and will receive mentorship from its business, information technologies, and marketing teams.