Regulus Cyber, which Protects Autonomous Cars and Drones, Raises $6.3 Million
The Israel-based startup develops hardware and software to protect sensors and communications systems
Regulus Cyber Ltd., an Israel-based cybersecurity startup focused on securing autonomous vehicles and drones, announced Tuesday a $6.3 million investment.

The funding round was led by California-based venture capital firm Sierra Ventures, and Canaan Partners Israel and F2 Capital, which are based in the Tel Aviv area. The Technion – Israel Institute of Technology also participated in the round.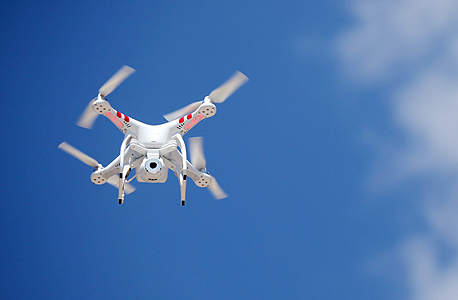 Drone (Illustration). Photo: Amit Sha'al

Optimism about the rise of autonomous cars and drones has been somewhat tempered by the cybersecurity challenges these trends portend. Regulus was founded in 2016 with the goal of protecting the sensors and communications systems that make autonomous technology vulnerable to hacking.

Regulus' funding announcement was accompanied by the introduction of its first two offerings. One is a piece of hardware that weighs less than 50 grams designed to protect GPS systems from spoofing attacks, in which a hacker or a program impersonate a legitimate signal. The other is a communication and security manager, a type of software that defends drones from data theft and interference with flight controls.

Regulus is led by founders Yonatan Zurand and Yoav Zangvil, who have backgrounds in Israel's military industries. The company is headquartered in Haifa, a coastal city in the northern part of the country.

In a statement on the funding decision, Sierra Ventures' managing director, Ben Yu, said the investment in Regulus recognizes the shifting focus of cybersecurity efforts in autonomous vehicles and drones.