Stratasys Reports Disappointing Revenue Figures
The 3D printer maker attributed weak earnings to underperformance in North America
Stratasys Ltd., which makes 3D printers, submitted its first-quarter results on Wednesday reporting a drop in revenue following a reduced number of orders for high-end systems in North America markets.

For daily updates, subscribe to our newsletter by clicking here.

Revenue for the quarter reached $153.8 million, down 6% compared to the $163.2 million for the same quarter last year. The Nasdaq-listed company also reported a net loss of $13 million. Non-GAAP reporting showed a net income of $2.7 million.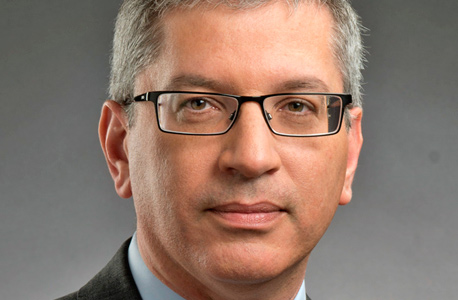 Ilan Levin, Stratasys's CEO. Photo: Yoram Reshef

"We are disappointed with our revenue for the first quarter, which is primarily attributed to underperformance in North America related to high-end system orders, specifically from customers in government and other key verticals such as aerospace and automotive," Ilan Levin, Stratasys's CEO, said in a statement. "We do not believe that our first quarter revenue represents a fundamental change in the demand environment in the North American market.

Founded in 1989, Stratasys is a major manufacturer of 3D printers and production systems for several industries, including aerospace, automotive, healthcare, and consumer products. In 2012, the company merged with Objet Ltd., a privately held 3D-printer manufacturer based in Israel, and since then has been dually headquartered in Minneapolis, Minnesota and Rehovot, Israel. Stratasys has around 2,700 employees.

The company's stock price is hovering around the $20 mark, a far cry from 2013-2014 when hype surrounding the company spiked the price to more than $100. Lower than expected sales, soon caused the stock to crash eventually bringing it near its current level.