Tower Semiconductor Quarterly Financials Fall Short of Estimates
The Israel-based company saw its revenue and net income drop from the same period last year
Tower Semiconductor Ltd., the Israel-headquartered chip maker commonly known as TowerJazz, released its result for the first quarter of 2018 on Monday reporting lower net income than was expected.

For daily updates, subscribe to our newsletter by clicking here.

The disappointing results come after credit-rating agency S&P recently upgradedTower from A+ to AA-, citing Tower's improved operational net income and cash flow.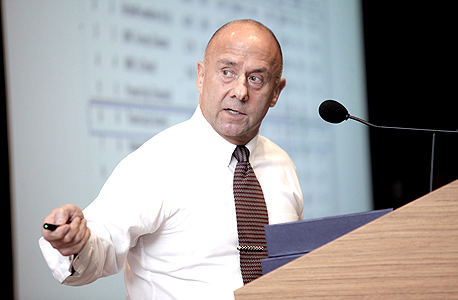 Tower CEO Russell Ellwanger. Photo: Amit Sha'al

Tower's revenue fell $313 million, down 5% percent from $330 million a year earlier. Analysts were forecasting revenues of $325 million.

The Nasdaq-listed company also reported net income of $26 million, a 43% drop from $46 million in the same quarter last year.

The company's revenue for forecast for the next quarter is $335 million, which falls short of the 344 million projected by analysts.