Eze Vidra, Kevin Baxpehler Form New Tel Aviv-Based Venture Fund
The new fund will focus on investments in media-related technologies
Venture capitalist Eze Vidra, formerly of Google Ventures, is joining Kevin Baxpehler and Michael Lewkovicz to form Remagine Ventures, a new firm dedicated to investments in Israeli media startups.
For daily updates, subscribe to our newsletter by clicking here.
Axios first reported the launch of Remagine Monday.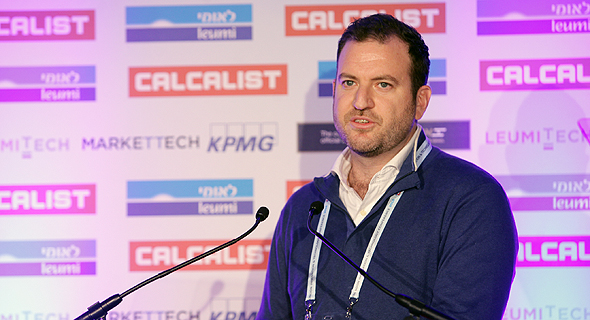 Eze Vidra. Photo: Orel Cohen
Mr. Vidra is a former general partner at Google Ventures and a non-executive director at wireless charging network Chargifi. Mr. Baxpehler is an angel investor and the former head of venture capital for European mass media company ProSiebenSat.1 Media SE. Mr. Lewkovicz, a non-managing partner at Remagine Venture, is the is the owner of real estate and venture capital advisory firm ML Delta GmbH.
According to a form filed with the U.S. Securities and Exchange Commission in October, the fund's target minimum size is $40 million. A newly made Linkedin page for Remagine Venture states it is backed by some of the largest media companies in Europe.
The Tel Aviv-based fund will invest in early-stage media-related startups that hold some strategic importance for their investors, and also work to facilitate commercial relationships and assist investors and partners by informing them of later-stage opportunities in the field, according to the page.