Tel Aviv Stock Exchange Indexes Rise Amid Gaza Turmoil
Deadly events in Gaza fail to rattle investors of the Tel Aviv Stock Exchange
Two hours before market close, Tel Aviv Stock Exchange's TA-35 and TA-125 indexes are both up about half a percent, even as shockwaves from the previous day's events in Gaza and Jerusalem continue to emanate around the world.

For daily updates, subscribe to our newsletter by clicking here.

Israeli military forces on Monday afternoon dispersed tens of thousands of Palestinian protesters, who had amassed at Gaza's perimeter fence, with live fire, killing as many as 60 people and injuring several thousand, according to Palestinian health officials. The day's death toll was the highest in the conflict since 2014 when Israel carried out an extensive military operation in Gaza, which resulted in more than 2,200 Gazan casualties, and more than 70 Israeli casualties, including 67 soldiers.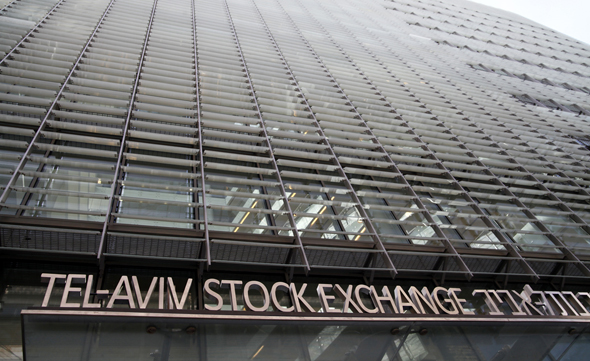 The Tel Aviv Stock Exchange. Photo: Bloomberg

Meanwhile, in Jerusalem, senior U.S. officials and Israeli government leaders gathered for a ceremony marking the relocation of the U.S. embassy. Jared Kushner and Ivanka Trump were among the guests headlining the Jerusalem embassy opening, a move condemned by Palestinians and widely criticized by world leaders who consider the relocation a provocation.

Remarking on the embassy opening, Israeli Prime Minister Benjamin Netanyahu said "it is a great day for peace" and thanked U.S. President Donald Trump for keeping the promise he made while campaigning. Mr. Netanyahu later said that his forces were acting appropriately to defend the country's borders and that Hamas, the Islamic movement governing Gaza, was to blame for the violence.

White House spokesman Raj Shah was quoted by the BBC as saying that "the responsibility for these tragic deaths rests squarely with Hamas," which is "intentionally and cynically provoking this response."

For Palestinians in Gaza and elsewhere, Monday's protest, which carried into Tuesday, was the central event in a campaign dubbed the "Great March of Return" that has been going on for weeks. The goal of the protest is to bring international attention to the blockade Israel maintains over the territory and to call for the right of Palestinian refugees to return to their lands in Israel.

The Israeli economy is at a high point, with various indicators reaching historic records. Unemployment is at 3.7%. Gross domestic product grew at 4% clip last year and is projected to continue strong in 2018. The country is seeing a record number of tourists visiting. Intel is moving ahead with plans to invest $5 billion on the upgrade of a local chip production facility.