AI Business Loan Company Lending Express Raises $2.7 Million
The Israeli startup uses artificial intelligence algorithms to match eligible businesses with relevant lenders, facilitating loans in less than 24 hours
Israeli business loan startup Lending Express announced on Tuesday it has raised $2.7 million in a seed investment round led by Entrée Capital and iAngels, among other investors.

For daily updates, subscribe to our newsletter by clicking here.

The company said it would use the capital to further develop its loan-matching technology and scale up its operations in the U.S. and Australia.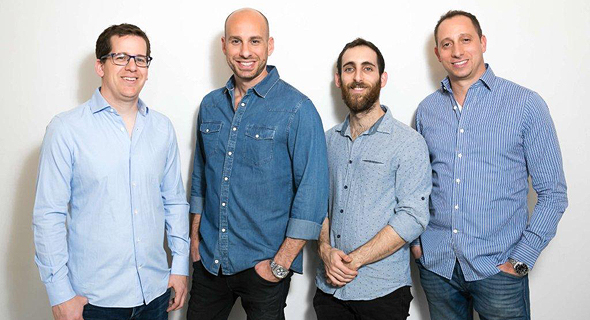 Lending Express Founders. Photo: Idit Nissenbaum

Lending Express uses artificial intelligence algorithms to match eligible businesses with relevant lenders, facilitating loans in less than 24 hours, according to its statements.

Founded in late 2016 by Israeli entrepreneurs Eden Amirav, Iri Amirav, Amir Leitersdorf, and Guy Zipori, the company initially launched its service in Australia, later entering the U.S. market as well. Lending Express has offices in San Francisco and Tel Aviv.

According to Lending Express, it was able to grow the total number of loans matched six-fold over the past year, facilitating loans valued at $44.8 million. Lending Express works in collaboration with more than 25 lenders, including U.S. peer-to-peer lending company LendingClub Corporation, online small business lending company On Deck Capital Inc., and Israeli small business credit startups Fundbox and BlueVine.

Lending Express has over 55,000 customers, according to company data.