Renault–Nissan–Mitsubishi Invests in Tel Aviv-Based Automotive VC Maniv
The sum of the investment, to be made through Renault–Nissan–Mitsubishi's investment arm Alliance, is yet to be determined. Alliance is meant to invest up to $1 billion during a five year period
Renault–Nissan–Mitsubishi, through its investment arm Alliance Ventures, has committed to invest in Maniv Mobility, a Tel Aviv-based venture capital fund dedicated exclusively to automotive and mobility technologies, Alliance announced on Tuesday. The amount of the investment is yet to be determined.

For daily updates, subscribe to our newsletter by clicking here.

Also known as Maniv Investments LLC, Maniv invests in seed and series A rounds. Maniv portfolio companies include car computer vision and automation technologies developer Nexar Ltd., low-cost light detection and ranging camera system startup Oryx Vision, and car data collection and monetization company Otonomo Technologies Ltd. The fund lists as limited partners InMotion Ventures, the venture arm of automaker Jaguar Land Rover, and French auto parts maker Valeo. In July, Maniv announced it has closed an inaugural fund of around $40 million.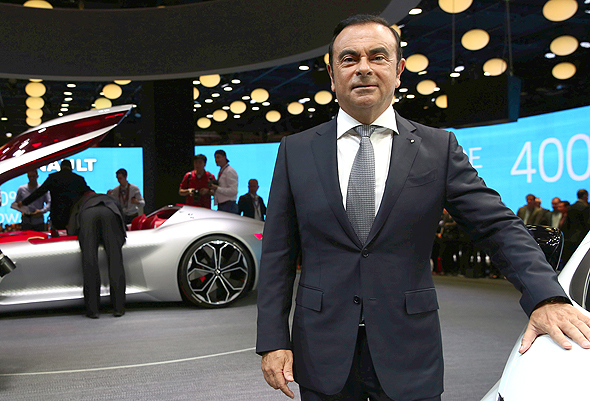 Renault-Nissan-Mitsubishi's CEO and Chairman Carlos Ghosn. Photo: Bloomberg

Alliance is also planning to make direct investments in Israeli startups, Matthieu de Chanville, an executive at Alliance, said in a phone interview with Calcalist on Tuesday. The deal with Maniv is more than just an investment, it is a partnership meant to help Alliance increase its involvement in the Israeli market and reach local startups, he added.

Launched in January, Alliance is meant to invest up to $1 billion during a five year period. The fund is looking for various car-related technologies and it is specifically eyeing Israeli artificial intelligence, cybersecurity, and big data startups, Mr. de Chanville said.