Analysis
Potential NSO Deal Will See Francisco Partners Take a Big Bite Out of Verint
Despite registering a billion dollars in annual sales in the last three years, Verint comes to the merger as the weaker side
A year after the September 11 attack on the World Trade Center and the Pentagon, surveillance company Verint was spun-off Comverse Technology Inc., a Nasdaq-traded vendor of value-add services to telecom providers. Under the Bush administration and its "war on terrorism" Verint's homeland surveillance technologies were a hot asset.
For daily updates, subscribe to our newsletter by clicking here.
17 years later, Verint Systems Inc. has lost its shine. The plan to merge with Israeli spyware company NSO Group is Verint's latest ploy to regain investors' favor. It was preceded by other acquisitions and plans to spin off the company's defense division.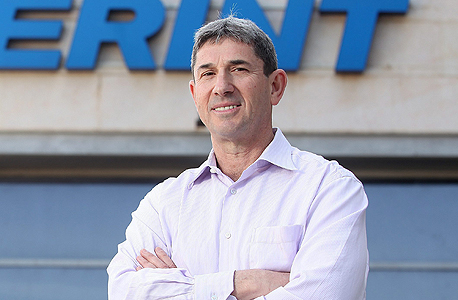 Verint CEO Dan Bodner. Photo: Orel Cohen
Despite registering a billion dollars in annual sales in the last three years, Verint comes to the merger as the weaker side: in 2017 it registered a net loss of $29 million, and since 2015 its stock lost around 30% of its price.
In contrast, secretive spyware startup NSO is coming to the table on the heels of accelerated growth. According to the terms of the negotiated deal as published by Calcalist, a merger would see Verint become a sales channel for the younger company.
It would also see Verint handing over a billion dollar in cash and stock to private equity firm Francisco Partners Management LLC, NSO's biggest shareholder. Dependent on the structure of the discussed deal, it may see the private equity firm gaining a position to influence the future strategy of a potential merged company.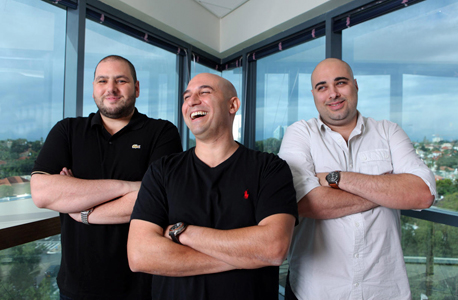 NSO executives. Photo: Amit Sha'al
In recent years, Verint's defense focus has been weighing the company down. Israel-based competitor NICE Ltd. has taken a different path, selling its intelligence division and doubling down on its enterprise business with a $940 million acquisition of inContact Inc. Since 2015, the company's stock price more than doubled.
A merger with NSO will dramatically change the bottom line of Verint's defense business. Investors who turned a cold shoulder to the company's plan to spin-off its defense division may prove more forthcoming when it shows stronger results under NSO management.
To see such a deal through, Verint shareholders will have to tread lightly.
NSO's spyware is used by law enforcement and homeland security agencies to intercept mobile calls and messages, and remotely control phones. In 2016 and 2017, University of Toronto researchers published reports stating that the spyware developed by NSO was used against human rights activists, journalists, and politicians in the UAE and Mexico.
Following a 2017 report by Calcalist about talks to sell NSO to Blackstone, digital rights advocacy group Access Now called on Blackstone to back out of the deal, which eventually fell through.
Verint will have to convince investors NSO's activity complies with regulation. Success at that may be a first stepping stone towards creating a new public company.