Cybersecurity Company Cyberbit Raises $30 Million
Cyberbit develops and markets a cyber training and simulation platform as well as a detection and response platform for cyber threats
Cybersecurity company Cyberbit Ltd., a wholly-owned subsidiary of Israeli defense contractor Elbit Systems Ltd., has raised $30 million from private equity investor Claridge Israel L.P., Elbit announced Monday.

For daily updates, subscribe to our newsletter by clicking here.

Cyberbit develops and markets a cyber training and simulation platform as well as a detection and response platform for cyber threats. The company said it will use the investment to expand sales and marketing operations in North America and other markets.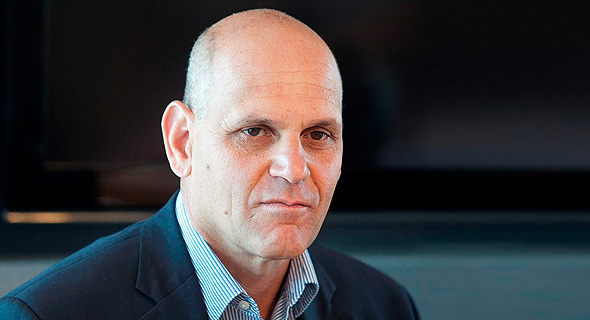 Elbit CEO Bezhalel Machlis. Photo: Orel Cohen

Cyberbit was established in 2015 as an Elbit subsidiary under the name Cyberbit Commercial Solutions Ltd. The company's name was changed in June 2017 to Cyberbit Ltd. Also in 2015, Elbit launched a sister company, Cyberbit Ltd.—later renamed Cyberbit Solutions Ltd.—which served as Elbit's cyber intelligence arm, absorbing the activity of the cyber intelligence division of Israel-based NICE Systems Ltd., acquired by Elbit in 2015 for $158.9 million.

In September 2017, Elbit announced it was reorganizing Cyberbit Solutions, moving its defense and cyber intelligence business into a division of Elbit's called land and C4I. In the statement, Elbit said the company's commercial cyber business will continue to operate under Cyberbit Ltd. In the statement, Elbit said the reorganization was in order to maintain Cyberbit's growth and to be customer-oriented. The reorganization came into effect January 1.

In December 2017, Citizen Lab, a laboratory based at the Munk School of Global Affairs at the University of Toronto, published a report detailing how a spyware developed by a company they identified only as "Cyberbit" was used by the Ethiopian government to spy on journalists and dissidents who were advocates of the Oromo ethnic group.

A spokeswoman for Elbit said the activity referred to in the report is not related to the firm currently registered as Cyberbit Ltd. Until September 2017, the two separate companies were managed by the same CEO.

Citizen Lab researchers discovered a digital fingerprint known as a logfile, which tied the Israeli company to the Ethiopian cyber campaign. Uncovering the logfile, the researchers were then able to link Cyberbit to a list of potential clients that includes the Royal Thai Army, Uzbekistan's National Security Service, Zambia's Financial Intelligence Centre, and at the Philippines President Rodrigo Duterte's palace.

Established in 1966 and headquartered in Haifa, a city in the north of Israel, Nasdaq-listed Elbit and its subsidiaries operate in a variety of military-oriented and technological domains, including communications, aerospace, land and naval systems, surveillance and reconnaissance. Elbit employs around 12,500 people worldwide, 10,000 of which in Israel.

This article has been updated to reflect information about Cyberbit's reorganization.