Michael Phelps Teams With Online Mental Health Startup Talkspace
New York-based Talkspace is a web and mobile app offering users mental treatment given by licensed therapists through text messages or recorded voice and video messages
Olympic medalist Michael Phelps is the new face of New York-based online mental health startup Talkspace. In a television campaign launched late last month, the American athlete shares his experience with depression and the ways in which professional therapy helped him cope with his situation.

For daily updates, subscribe to our newsletter by clicking here.

Founded in 2011 by Israeli couple Roni and Oren Frank, Talkspace, operated by Groop Internet Platform Inc., is a web and mobile app that offers users affordable digital mental therapy given by licensed therapists through text messages or recorded voice and video messages.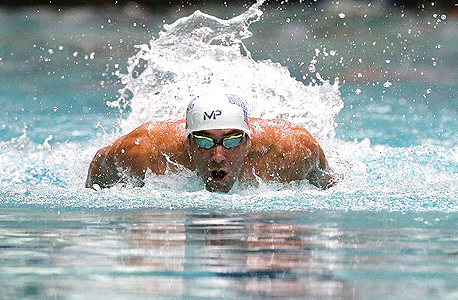 Micheal Phelps at the 2016 Olympics in Rio. Photo: AFP

In August, Talkspace raised $31 million from Softbank Group Corporation and other investors, bringing its overall funding to over $59.5 million.

The campaign is meant to fight stigmas surrounding mental illness that keep people from seeking help, the company said in a statement. "All too often, we forget that mental illness does not discriminate and that you can be affected no matter your background, occupation, or level of success," Michael Kuznetsov Talkspace's vice president of marketing said in a statement.