Ride Vision Raises $2.5 Million to Develop Safety Alert System for Motorcycles
The Israel-based startup is tackling a segment of road users that has been neglected in the push for assisted driving technology
Despite the reality that motorcycle riding can be very dangerous, companies developing driving assistance systems have focused almost exclusively on cars and trucks.

Now, a startup in Israel called Ride Vision Ltd. is tackling motorcycle safety with the help of a $2.5-million seed funding round that was announced on Thursday. Israel-based venture capital firm YL Partners GP Ltd. led the investment.

For daily updates, subscribe to our newsletter by clicking here.

Ride Vision's system uses a camera in the front of the motorcycle and one in the back to provide a 360-degree view of the road. The systems alert the rider with blinking lights when a car passes closely by or when the bike is leaning too far to one side.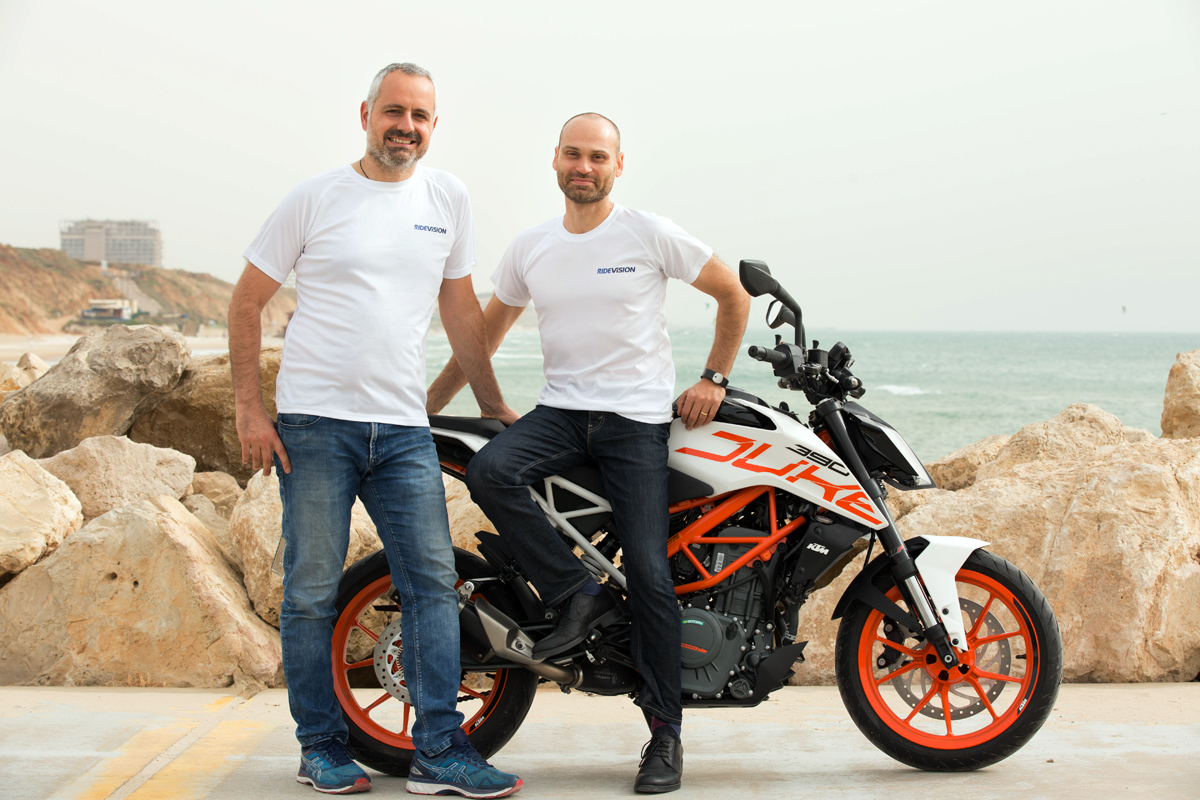 Ride Vision founders Uri Lavi and Lior Cohen. Photo: PR

Because motorcyclists typically ride only in good weather conditions, Ride Vision opted to use relatively cheap cameras rather than advanced sensors that work better in snow and rain. The product is designed as an add-on that can be configured and upgraded according to the needs of customers.

Uri Lavi, the startup's co-founder and chief executive, told Calcalist that Ride Vision is in talks with motorcycle manufacturers and insurance companies about possible collaborations.