Brief
Wizz Air Launches Direct Flights From London to Israeli Resort Town of Eilat
Starting October 28, the route will be operated on a twice-weekly basis
Starting October 28, low-cost airline Wizz Air Hungary Ltd. will operate twice-weekly flights connecting London and Eilat, a resort town located on Israel's Red Sea coast. Israel's Ministry of Tourism announced the new route on Monday.
Wizz Air currently operates flights from Eilat's Ovda airport to three European capitals: Bucharest, Warsaw, and Riga. The London-Eilat route was formerly operated by British airline company Monarch Airlines Ltd., which shut down in 2017.
The Ministry of Tourism is operating an official program offering airlines financial incentives to open new routes to serve the country's remote southern region. Other low-cost companies to join the initiative include Dutch airline Transavia Airlines C.V., a subsidiary of Air France-KLM S.A., and Irish airline Ryanair DAC.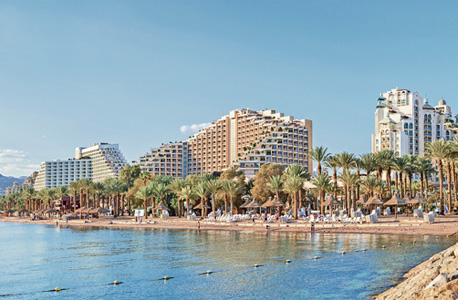 Eilat's coastline. Photo: Shutterstock