In Depth
Liquidation Manager Moves to Erase Computers of Company Investigated by Robert Mueller's Team
Israel-based Psy-Group has entered liquidation in February, and its assets, including computers, might soon be up for sale
The servers of an Israeli intelligence company that was investigated by Robert Mueller's team for possible intervention in the 2016 U.S. presidential campaign are at the heart of a legal drama taking place in Israel. Invop Ltd., better known as Psy-Group, has entered a liquidation process in February that saw its computers—and any sensitive information kept on them—pass into the hands of a managing lawyer now seeking to wipe their hard drives and sell them. Into the mix comes West Face Capital Inc., a Canadian company that alleges a rival hired Psy-Group to sway a business dispute, and seeks to prevent the deletion.

For daily updates, subscribe to our newsletter by clicking here.

Mr. Mueller was appointed in May 2017 to head the special counsel investigation into whether there was Russian or any other foreign interference in the 2016 elections, including any links between Russia and Mr. Trump's campaign. In May, The New York Times reported that Psy-Group was being investigated by Mr. Mueller's team due to allegedly pitching a mass-media campaign to Mr. Trump's campaign managers ahead of the elections. According to the Times' report, while the pitch was not picked-up, a payment of $2 million was still made by an associate of Mr. Trump to Australian-Israeli media specialist Joel Zamel, whom the Times identified as the owner of Psy-Group.

Two former Psy-Group employees said some of the company's employees were questioned by investigrators working for Mr. Mueller.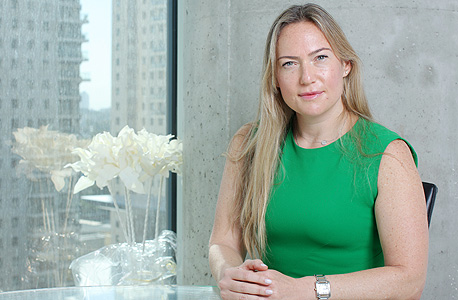 Israeli lawyer Hayut Greenberg. Photo: Amit Sha'al

Speaking with Calcalist on condition of anonymity earlier this month, a former Psy-Group employee said the company did, in fact, analyze the use of social media in Mr. Trump's campaign, but did so only after the presidency was won. The former employee did not specify the identity of the client.

Psy-Group has ties to Israel's intelligence arms through its employees and managers. According to his LinkedIn account, Psy-Group's CEO Royi Burstien worked as head of intelligence in Israeli government units before the company was founded. Mr. Burstien has been approached for comment but has yet to respond.

The company is owned by a series of companies registered in Cyprus and the British Virgin Islands, making ownership hard to trace. Corporate records filed in Israel and Cyprus show the company is owned by Cyprus-registered Ioco Ltd. In turn, Ioco is owned by Protexer Ltd., a company in the British Virgin Islands, which is a wholly owned subsidiary of Cyprus-registered Trident Trust Company (Cyprus) Ltd. Trident Trust "predominantly serves professional intermediary and corporate clients in Cyprus, Russia," and central and eastern Europe, according to its website. Trident Trust has been approached for comment but has yet to respond.

The Times reported that Mr. Mueller's investigators questioned Mr. Zamel, and that FBI agents talked to Psy-Group employees in Israel. The Times also cited one person as saying the FBI collaborated with local law enforcement to seize computers from a company owned by Mr. Zamel.

In a message sent to Calcalist, a spokesman for the Israel Police said the law enforcement arm does not comment on "existing or non-existing investigations," and that the comment itself does not "confirm or deny whether an investigation is taking place."

In a message sent to Calcalist, a spokesman for the Department of International Affairs at the Office of the Israeli State Attorney said the department "does not comment on international procedures or addresses (such as the one made by Calcalist) unless the procedures are public."

In February, Psy-Group sent a layoff notice to its several dozen employees, according to documents filed in Israeli court. The company stated that it is strapped for cash due to "two critical business ventures that proved unsuccessful," and will not be able to pay its February paychecks. Most of the employees are currently suing the company over unpaid wages, represented by Israeli lawyer Oron Keren, who filed for a court liquidation order in February.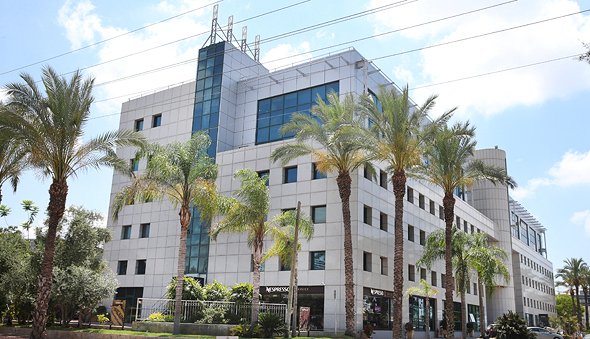 Psy Group's Israeli offices. Photo: Orel Cohen

According to documents submitted in Israeli court in early June, the appointed liquidator of the company Hayut Greenberg seized ownership of six servers and 120-130 computers from Psy-Group's offices. The documents show that Ms. Greenberg also filed a motion to the court seeking to open a public auction to sell the computers after they have been wiped, stating that they cannot be sold in their current state as they contain private data.

In April, Toronto-based asset management firm West Face asked to join in as a side in the lawsuit by Psy-Group's former employees in Israel. West Face first submitted a lawsuit against Psy-Group in December 2017 at a Canadian court. The company alleges that Toronto-based rival Catalyst Capital Group Inc. directly or indirectly hired Psy-Group to run a defamation campaign against West Face.

Through its Israeli lawyers, Sabari-Farkash & Co. Law Firm, West Face requests that the computers seized will not be accessed or wiped until its own status in the Israeli case is determined. West Face also seeks the assistance of the Canadian court in stopping the deletion of the data.

According to a former Psy-Group employee who left the company before February and was interviewed by Calcalist on condition of anonymity earlier this month, Psy-Group has already reformatted at least some of the company's computers before they were seized.

In an emailed statement Tuesday, Ms. Greenberg acknowledged the possibility that, even after a specific computer had been erased, some data could still be extracted or recovered. Ms. Greenberg also stated that she has recently filed a motion with the court, asking to create backups of the computers before their erasure, despite not being legally obligated to do so.

Data on Psy-Group's computers can shed light on the company's past activities, which may be of interest to investigators but also to business rivals, the former employee interviewed by Calcalist said. Rivals may also be interested in utilizing a network of fake social media avatars and websites set up by Psy-Group, potentially still accessible through the company's computers, the former employee said.

Psy-Group's liquidator has already been approached about the potential acquisition of the computers, several people familiar with the matter told Calcalist speaking on conditions of anonymity.

In an emailed statement to Calcalist, Ms. Greenberg said that no approaches made so far regarding a possible acquisition of Psy-Group's computers "included the full extent of documents required in order to consider the request."